Buy a DV SSL Certificate and Secure Your Site
Domain Validation certificates are a perfect fit for personal websites, blogs, online portfolios, and small businesses. Their excellent price and fast approval make them the most popular digital certificates on the market.


What is a DV SSL Certificate?

A Domain Validation (DV) SSL Certificate is the most common and affordable encryption solution for a website. It ensures the industry-standard protection against sensitive data thieves and a basic level of customer trust.
Domain Validation SSL Certificates verify and confirm domain ownership only. They don't require any paperwork whatsoever on your part. All you have to do is prove to the CA that the domain you want to secure belongs to you. The whole process is quick and easy. You can get your DV SSL Cert in less than 5 minutes, providing your domain name and email address are valid.
DV SSL certificates don't display the legal entity, as the CA doesn't check the identity of the website owner while issuing them. If you have an e-commerce website or a site that collects users' personal data, you should consider buying a BV or EV SSL cert.
Even though DV SSL Certificates lack the premium features of BV and EV certs, they offer the same level of encryption as other validation types. For most of the websites, that's more than enough when it comes to sensitive data protection.
How DV SSL Works?
DV SSL Certificates are available as Single-Domain, Wildcard and Multi-Domain SSL Certificates. Before buying the one you need, and generating the CSR (Certificate Signing Request) code, pay close attention to the specifications.
The majority of DV certificates can secure both the naked version (without "www") of your site and the "www" version of your domain. For example, Sectigo DV SSL can protect both yourstie.com and www.yoursite.com.
However, some SSL certificates will encrypt only the exact version you enter in your CSR. For instance, if you submit yoursite.com, the "www' version will remain on HTTP, and you'll need to redirect the traffic from www.yoursite.com to yoursite.com using HTTPS redirects.
A DV certificate will activate the padlock next to your URL across all your pages if you have a single-domain cert; all your subdomains if you own a Wildcard product; or multiple websites if you run a Multi-Domain certificate.
When applying for a DV SSL Certificate, you must provide your Fully Qualified Domain Name (FQDN), also called common name or primary domain, as well as a valid email address. Here's how your CSR should look:
Your primary domain name (e.g., ssldragon.com)
Organization name (e.g., NA)
Organizational Unit Name (e.g., NA)
Country Name (e.g., US)
City or Locality (e.g., San Jose)
State or province (e.g., California)
A valid Email address
After the CA verifies and approves your request, it will deliver the SSL Certificate files to your inbox, and then you'll be able to install your cert.
Benefits of DV SSL Certificates
Domain Validation SSL Certificates are an integral element of your website's security strategy. No longer an option, but a necessity, DV certificates focus primarily on encryption, but also bring a few extras to boost other areas of your site. Below, you'll find what makes DV certs so popular and efficient:

High-end encryption
DV SSL Certificates are all about encryption. No matter the price, brand or type, all DV Certificates bring the most advanced encryption technologies to your website. In fact, the SSL encryption is identical across all the products, be it the cheapest DV cert, or the most expensive EV solution. All commercial certs come with up to 256-bit certificate encryption and 2048-bit key encryption. No one can break these sophisticated algorithms, even if they dedicate their entire life to it.

Extra features to boost customer trust
All DV SSL certificates come out of the box with static or dynamic site seals to further increase customer trust. You can display the highly recognizable seal anywhere on your site and benefit from better traffic and conversions. On top of that, all DV certificates offer generous SSL warranties against data breaches and fraudulence issuance.

Quick Validation
You can buy DV SSL certificates in just five minutes. There's no need to sweat over annoying paperwork or wait several days for your cert to arrive. With just a valid domain name and email address, you can buy and install a DV SSL product straightaway.

Great Flexibility
You can get high-quality DV SSL certs for any online project. Single Domain DV SSL certs are ideal for basic sites and blogs. Wildcard DV SSL products are the only option for those who use subdomains to deliver content. Finally, Multi-Domain DV SSL certificates are the best option if you need to secure multiple domains.

Incredibly low price
Domain Validation certificates are by far the cheapest SSL products in the industry. You can get a solid certificate, packed with extra features starting at $7.29 per year. Even for the tightest of budgets, this is an amazing price. Cheap DV SSL certificates are available in the Wildcard and Multi-Domain lines as well.

Wide compatibility
Domain Validation SSL Certificates run on 99.3% of web browsers. Even if your visitors use older browsers versions, the DV SSL cert will work flawlessly. You can install a DV cert on all the major server platforms and email clients. DV SSL certificates are also compatible with Android, Windows and OS apps and browsers.
Wildcard DV SSL Certificates


Wildcard DV SSL Certificates secure unlimited subdomains along with their main domain. If you use subdomains to deliver content, you need to encrypt them with a Wildcard Certificate. The regular, single domain SSL certs can secure only the main domain and its pages, while the Wildcard certificates protect the main domain and an unlimited number of subdomains.
With a DV Wildcard SSL Certificate, you don't have to spend lots of money and time on separate certificates for each subdomain you create. One Wildcard cert is more than enough to encrypt multiple subdomains, anytime you need, be it during the configuration or later as your site expands. Best of all, when the certificate expires, you need to renew it just once, for all your subdomains.
To obtain a DV SSL Wildcard certificate all you have to do is include an asterisk in front of your domain name during the CSR creation. For instance, *.yoursite.com. With such a configuration you can secure multiple subdomains (e.g., blog.youriste.com, store.yoursite.com).
Multi-Domain DV SSL Certificates

Multi-Domain DV SSL Certificates secure multiple domains under a single SSL installation. If you own or manage a network of sites, with just one Multi-Domain DV cert, you can enable the SSL padlock on all your websites.
One DV multi-domain cert can protect up to 250 websites, saving you precious time and money in the process. You need to install and renew it just once. Depending on what multi-domain cert you select, you can secure up to 4 domains by default. If you have more websites, you can order additional SANs at the checkout page.
To apply for your DV Multi-Domain cert, you must include your first domain in the common name (your main domain) field of your CSR. For example, yoursite.com. Right under the CSR text area, in the next domains' fields (SANs), you need to include the rest of the domains you want to secure. For example, yoursecondsite.com, yourthirdsite.com, etc.
Don't know what you need?
Use our SSL Wizard to select what options apply to you, and we'll help you find the right SSL certificate.
Don't know what you need?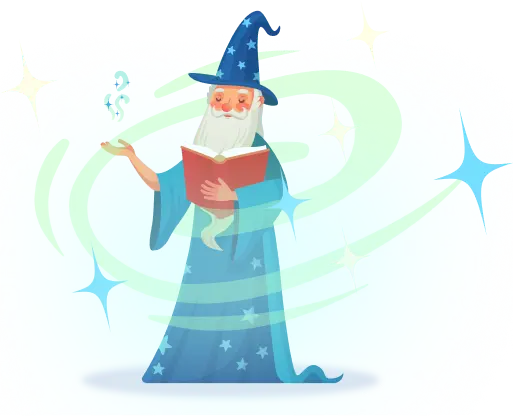 Our Clients & Key Figures

















Rated 4.9 out of 5 by 956 customers

Great selection of certificates with a clear definition of properties for each certificate makes it easy to choose the right one.

Easier and cheaper than going directly and ordering via the vendor, thank you for the information and the simple shopping experience.

Excellent customer service when I ordered the wrong cert! The support team then helped me get the correct cert and refunded me on the incorrect cert I bought! Very fast and a happy customer.

One of the most reliable SSL brands. If you need to secure subdomains and can afford it, don't think twice. Get it.

The price seems fair for an EV certificate, especially the two-year deal. Unlike my previous provider, which I won't advertise here, at SSL Dragon, the buying steps are easier and better explained.

Always a pleasure doing business with SSL Dragon. Thawte certificates consistently deliver the highest encryption and customer trust.

Was assigned to secure several NGO sites. Picked this certificate because of a higher warranty and reasonable price. It's always a pleasure to work with SSL Dragon.

Simply the best. Easy to buy and configure. Plenty of features. Can display the site seal in different languages as well.

A top-class product from a reputable company. Credits to SSL Dragon as well, for a smooth buying experience and excellent price.

This is the third SSL Certificate I buy from SSL Dragon, and the first one from GeoTrust. All I can say is the certs work as described in the specs, and the support is very friendly.

The SSL wizard recommended this certificate for our e-stores. We're already on the third renewal, and during all these years, didn't have a single issue with it.