Single Domain Business Validation SSL Certificates secure one fully qualified domain name (FQDN) or a subdomain of an officially registered company under a single SSL installation. If a business can't prove its identity and domain ownership, the CA will not sign the BV SSL Certificate.


Single Domain Business Validation SSL Certificates
Single Domain BV SSL products help e-commerce websites and companies of all sizes protect visitors' sensitive data. They offer state of the art encryption, impossible to break by cyber thieves. Extra features include generous warranties against data breaches or fraudulent issuance, as well as highly recognizable site seals to boost customer trust.
All BV Single Domain Certificates run smoothly on numerous server platforms and email clients including the popular Microsoft products.
What is Business Validation?


Business Validation, also called Organization Validation is the second tire of SSL Certificates, sandwiched between Domain Validation and Extended Validation certs. They follow the same level of encryption as any other commercial certificate, no matter the type or price. Namely, you get 2048-bit key encryption and up to 256-bit certificate encryption.
BV SSL certificates are the optimal web security solution for online shops and businesses that accept and process credit card payments. PCI (Payment Card Industry) standards require companies to maintain a secure environment and a safe transfer of visitors' sensitive data.
Here's where BV SSL certificates play a crucial role. They encrypt the personal information shared between browsers and servers, and help businesses meet the strict PCI guidelines. On top of that, every visitor will see your company's official name upon inspecting your SSL Certificate. Such transparency will only increase customer trust and your reputation.
To obtain a BV Single Domain certificate, you must submit to your Certificate Authority accurate and up to date documents about your legal organization. If your paperwork matches the details from the company register, i.e., the official name of organization, country, city, and state, the CA will accept your request and send the SSL Certificate files to your email in 1 to 2 business days. However, if your organization doesn't operate in good faith, and can't be tracked to the provided location, the CA will decline your request.
How BV Single Domain SSL work?

BV Single Domain SSL Certificates can encrypt both the naked version (yoursite.com) and the "www" version of the domain name (www.yoursite.com). However, not all BV Single Domain certs offer this option. Certain products will secure only the version you specify in the CSR (Certificate Signing Request). If you submit yoursite.com, then you'll need to redirect the traffic from www.yoursite.com to yoursite.com and vice versa. To avoid confusion, always pay close attention to your certificate's specs.
A Single Domain BV certificate will protect all the pages of your website, but it won't secure your subdomains or multiple websites at once. If you need to protect several domains or subdomains, buy a BV Multi-Domain or Wildcard product instead.
When applying for a Single Domain BV certificate, you must include the following info in your CSR:
Your primary domain name (e.g., ssldragon.com)
Organization name (e.g., GPI Holding LLC)
Organizational Unit Name (e.g., IT)
Country Name (e.g., US)
City or Locality (e.g., San Jose)
State or province (e.g., California)
A valid Email address
After the CA verifies and approves your request, it will issue the SSL Certificate via email. Only then, you'll be able to install it on your server.
Don't know what you need?
Use our SSL Wizard to select what options apply to you, and we'll help you find the right SSL certificate.
Don't know what you need?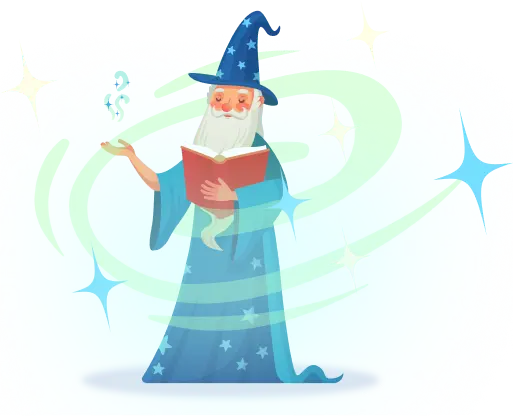 Our Clients & Key Figures

















Rated 4.9 out of 5 by 966 customers

Great selection of certificates with a clear definition of properties for each certificate makes it easy to choose the right one.

Easier and cheaper than going directly and ordering via the vendor, thank you for the information and the simple shopping experience.

Excellent customer service when I ordered the wrong cert! The support team then helped me get the correct cert and refunded me on the incorrect cert I bought! Very fast and a happy customer.

One of the most reliable SSL brands. If you need to secure subdomains and can afford it, don't think twice. Get it.

The price seems fair for an EV certificate, especially the two-year deal. Unlike my previous provider, which I won't advertise here, at SSL Dragon, the buying steps are easier and better explained.

Always a pleasure doing business with SSL Dragon. Thawte certificates consistently deliver the highest encryption and customer trust.

Was assigned to secure several NGO sites. Picked this certificate because of a higher warranty and reasonable price. It's always a pleasure to work with SSL Dragon.

Simply the best. Easy to buy and configure. Plenty of features. Can display the site seal in different languages as well.

A top-class product from a reputable company. Credits to SSL Dragon as well, for a smooth buying experience and excellent price.

This is the third SSL Certificate I buy from SSL Dragon, and the first one from GeoTrust. All I can say is the certs work as described in the specs, and the support is very friendly.

The SSL wizard recommended this certificate for our e-stores. We're already on the third renewal, and during all these years, didn't have a single issue with it.