Reasons to Buy SSL Certificates from SSL Dragon
Buy an SSL certificate from us and enjoy a multitude of benefits. From low-cost options to unmatched SSL flexibility, we bring industry-leading encryption solutions.

Cheap SSL Prices Below Market Average
At SSL Dragon, you'll find some of the most affordable SSL certificates anywhere. We pride ourselves on making SSL encryption accessible to everyone, from small personal websites to large enterprise platforms. Use our discount coupons and multi-yeat SSL subscriptions to buy an SSL certificate at a great price.

Best SEO Practices
An SSL certificate is now a ranking factor and a requirement for all websites, regardless of price, type, or niche. If you don't use SSL, browsers will mark your connection as "Not Secure," displaying a warning to visitors. Buy an SSL certificate to rank higher and avoid website outages.

25-Day Money-Back Guarantee
At SSL Dargon, we stand behind the quality of our SSL certificates and want our customers to be satisfied with their purchases. That's why we offer a 25-day money-back guarantee on all our products. If, for any reason, you're not happy with your purchase, contact our customer support team within 25 days of receiving your cert.

Secure Everything
Protect an e-store or an entire network of websites, and everything in between with our versatile SSL certificates. Get cheap Wildcard SSL and Multi-Domain certificates. Secure a public IP address and protect email communications with affordable S/MIME solutions.

Fast SSL Issuance
Secure your website in no time with a top-rated SSL certificate. Get automated Domain Validation SSL in just five minutes. Validated your organization with an OV or EV SSL certificate in 1 to 3 business days or even faster with an LEI Code.

Exclusive Extra Features
All our SSL certificates include additional features to boost customer trust and prevent security incidents. On top of unbreakable encryption, you get a free site seal to showcase high-security standards and a generous SSL warranty against fraudulent issuance.

Unparalleled Choice
Purchase SSL certificates from the leading certificate authorities. Browse through a wide range of SSL certs issued by trusted providers like Secitgo/Comodo, RapidSSL, GoGetSSL, GeoTrust, Thawte, and DigiCert.

Industry-Leading Encryption
Let your users and customers browser with confidence behind bulletproof encryption. All our SSL certificates follow the latest cryptographic protocols to keep cyber thieves away from your website.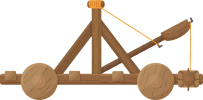 Dedicated Customer Support
Our knowledgeable and friendly professionals will assist you with any query. Whether you need more information about our products, require technical assistance, or have feedback to share, our team is always here to help.
Frequently Asked Questions
What is an SSL Certificate?
An SSL certificate is a small digital file that verifies the identity of a website or organization and encrypts data transmitted between a website and its users. It creates a secure connection between a user's web browser and the server hosting the site.
SSL certificates ensure that any sensitive information, such as login credentials or credit card information, exchanged between the user and the website is protected from unauthorized access or interception. In a nutshell, an SSL certificate provides a layer of security that helps to protect both the website and its visitors from cyber threats.
Copy Link
How do SSL Certificates work?
SSL certificates work by establishing a secure and encrypted connection between a user's web browser and the web server hosting the website. This secure connection is achieved through a process called SSL/TLS (Secure Socket Layer/Transport Layer Security) protocol.
When a user visits a website with SSL enabled, their web browser requests a secure connection from the web server. The server then responds by sending its SSL certificate to the user's browser. The certificate contains the website's public key, which is used to encrypt any data sent between the user's browser and the server.
The user's web browser then checks the SSL certificate to make sure it's valid and issued by a trusted Certificate Authority (CA). If the certificate is valid, the web browser creates a unique session key, which is used to encrypt and decrypt all data sent between the user's web browser and the server.
This process ensures that any data exchanged between the user and the website is protected from interception or tampering by third parties.
Copy Link
How do I install my SSL Certificate?
The steps to install an SSL certificate vary from server to server. Generally, after you receive the SSL certificate files from your Certificate Authority via email, you need to download them on your local device and then upload them on the website's server you intend to secure.
You can do this directly from your web hosting panel interface or with OpenSSL through a command-line interface (CLI) or terminal. Here's how a typical SSL installation works:
Download the ZIP archive from your CA containing the SSL files. Extract the archive's contents on your device.
Upload the server certificate (issued for your domain name) and the CA Bundle files with root and intermediate certs on your server.
Enforce HTTPS across all your website.
On our website, you will find in-depth, step-by-step tutorials on how to install an SSL certificate. We cover over 80 platforms, from web servers and hosting panels to networks, firewalls, and VPNs.
Copy Link
What are the different types of SSL Certificates?
Several types of SSL certificates are available, each with different levels of validation and features.Here are the most popular ones:
Domain Validation (DV) Certificates -verify domain ownership only but do not validate an organization's identity. These are the most basic and affordable SSL certs.
Organization Validated (OV) Certificates – validate the domain and organization, providing higher customer trust. OV certificates are the perfect choice for businesses that collect sensitive information from users.
Extended Validation (EV) Certificates – offer the highest assurance for visitors that the website is authentic. EV certs require a rigorous vetting process and protect brands against phishing attacks.
Wildcard SSL Certificates – cover a domain and all its subdomains, allowing you to secure multiple subdomains with a single certificate.
Multi-Domain SSL Certificates – protect multiple domains under a single SSL installation. Multi-domain certs come with 1-3 domains by default and up to 250 additional SANs.
Copy Link
Which SSL Certificate do I need?
The type of SSL certificate you need depends on the specific requirements of your website or web application. Consider the validation level required, the number of domains and subdomains you intend to secure, and your budget.
With so many SSL certificates on the market, choosing the right one for your project may require thorough research. Thankfully, there's a faster option: Our SSL Wizard can recommend the ideal SSL solution for your website and budget. All you have to do is answer a few simple questions about requirements and preferences, and the tool will display several SSL certificates to choose from.
Copy Link
Don't know what you need?
Use our SSL Wizard to select what options apply to you, and we'll help you find the right SSL certificate.
Don't know what you need?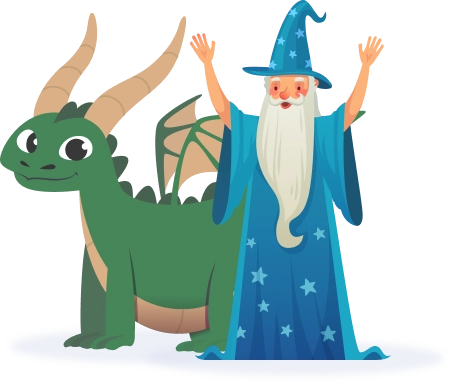 Our Clients & Key Figures

















Rated 4.9 out of 5 by 966 customers

Great selection of certificates with a clear definition of properties for each certificate makes it easy to choose the right one.

Easier and cheaper than going directly and ordering via the vendor, thank you for the information and the simple shopping experience.

Excellent customer service when I ordered the wrong cert! The support team then helped me get the correct cert and refunded me on the incorrect cert I bought! Very fast and a happy customer.

One of the most reliable SSL brands. If you need to secure subdomains and can afford it, don't think twice. Get it.

The price seems fair for an EV certificate, especially the two-year deal. Unlike my previous provider, which I won't advertise here, at SSL Dragon, the buying steps are easier and better explained.

Always a pleasure doing business with SSL Dragon. Thawte certificates consistently deliver the highest encryption and customer trust.

Was assigned to secure several NGO sites. Picked this certificate because of a higher warranty and reasonable price. It's always a pleasure to work with SSL Dragon.

Simply the best. Easy to buy and configure. Plenty of features. Can display the site seal in different languages as well.

A top-class product from a reputable company. Credits to SSL Dragon as well, for a smooth buying experience and excellent price.

This is the third SSL Certificate I buy from SSL Dragon, and the first one from GeoTrust. All I can say is the certs work as described in the specs, and the support is very friendly.

The SSL wizard recommended this certificate for our e-stores. We're already on the third renewal, and during all these years, didn't have a single issue with it.