Buy Wildcard SSL Certificate at Cheap Prices
Cheap Wildcard SSL is not a myth. The market offers a wide range of affordable Wildcard certificates; all you have to do is choose one that fits your online project the best.


The Best Wildcard SSL Certificates
Choosing the best wildcard SSL certificate for your website may be tricky with so many great options available, but fear not, we've got you covered! Below we present the most popular and robust Wildcard SSL products in today's market.
Sectigo Wildcard SSL

Sectigo (formerly Comodo CA) is the most popular and budget-friendly Certificate Authority. Serving more than three million customers worldwide, this SSL provider offers the cheapest Wildcard SSL certificates on the market. Sectigo Wildcard SSL products will perfectly integrate with any website or system.
Sectigo PossitveSSL Wildcard is by far the most affordable Wildcard cert. Since it's Domain Validation, you can get it in under 5 minutes, without the paperwork hassle. Sectigo PositiveSSL Wildcard is ideal for basic websites, online portfolios, and small businesses. It also includes a $10,000 warranty and a static site seal.
Sectigo EssentialSSL Wildcard is another cheap Wildcard SSL option that doesn't require any paperwork on your part. It features a static site seal and a$10,000 warranty. Sectigo Essential SSL Wildcard is perfect for blogs, basic websites, and small startups.
Sectigo Premium Wildcard SSL is a BV certificate, ideal for e-commerce websites, medium-sized businesses, and large organizations. Business Validation adds credibility and higher customer trust in your company. Paperwork is required, but if your documentation is up to date, the validation won't take longer than 1-2 business days. Sectigo Premium Wildcard SSL comes with a dynamic site seal and a $250,000 warranty.
Sectigo Multi-Domain Wildcard SSL


Sectigo Multi-Domain Wildcard SSL certificates offer the ultimate sensitive data protection to the most intricate website systems. With a single multi-domain wildcard SSL cert, you can secure up to 250 domains and unlimited subdomains.
Sectigo PositiveSSL Multi-Domain Wildcard SSL is the cheapest and most efficient solution to secure multiple domains and subdomains. With a fast application and quick approval, this powerful multi-domain wildcard SSL certificate will protect your websites in no time. Its extra features include a static site seal and a $10,000 warranty.
Sectigo Multi-Domain Wildcard SSL is a Business Validation certificate, ideal for medium-sized companies and e-commerce websites. It secures multiple domains and subdomains and is compatible with all the major server platforms and email clients. Sectigo Multi-Domain Wildcard SSL features a $250,000 warranty and a well-known dynamic site seal.
Thawte Wildcard SSL

Thawte is one of the oldest and well-known Certificate Authorities, and the first SSL provider to issue SSL Certificates outside of the US.
Thawte SSL 123 Wildcard is a Domain Validation certificate, ideal for startups and small companies. It comes out of the box with Thawte's famous site seal available in 18 languages, and a $500,000 warranty.  You can get this cheap Thawte Wildcard SSL certificate in just 5 minutes without any paperwork whatsoever.
Thawte Wildcard SSL certificate is a Business Validation certificate, excellent for e-commerce platforms, small and medium-sized businesses. It includes unlimited server licensing, a $125,000 warranty, and the multilingual Thawte Secured Site Seal. You can obtain this Thawte SSL Wildcard certificate in 1-2 businesses, providing your documentation is correct and up to date.
RapidSSL Wildcard SSL

RapidSSL does exactly what its name implies. It quickly approves and delivers affordable SSL Certificates.
RapidSSL Wildcard SSL is easy to receive and configure this Domain Validation product. It's a great solution from personal websites, blogs, online portfolios, and even small businesses. This cheap RapidSSL Wildcard certificate also features a static seal and a $5,000 warranty in the unlikely event of a data leak, or false issuance.
GeoTrust Wildcard SSL

GeoTrust is the second largest CA in the world with more than 100,000 customers in over 150 countries. Websites and businesses of all sizes use GeoTrust products to encrypt sensitive data transfers.
GeoTrust QuickSSL Premium Wildcard is a Domain Validation certificate best suitable for online shops, startups, small businesses, and NGOs. You can obtain it in under 5 minutes, with no paperwork required. GeoTrust QuickSSL Premium Wildcard comes with impressive extra features such as a dynamic site seal and a whopping $500,000 warranty for your peace of mind.
GeoTrust TrueBusinessID Wildcard is a Business Validation certificate ideal for medium-sized companies and e-commerce websites. It features a dynamic site seal to further increase customer trust and a $100,000 warranty against potential damages. You can get a GeoTrust TrueBusinessID Wildcard certificate in 1-2 business days as long as your documentation is correct and up to date.
DigiCert Wildcard SSL

DigiCert is a web security giant with unbeatable experience and know-how in data encryption and protection. Large corporations and financial institutions use DigiCert products on their websites.
DigiCert Secure Site Wildcard is a Business Validation Certificate perfect for banks and huge systems. It secures one domain and unlimited subdomains with the industry-standard encryption. DigiCert Secure Site Wildcard comes with a $250,000 warranty and the famous Norton Secured site seal. You can display it anywhere on your site to further increase customer trust.
DigiCert Secure Site Wildcard Pro offers the same high-end features as DigiCert Secure Site Wildcard, but with a much better warranty. DigiCert offers by far the highest SSL warranties on the market, with this particular certificate boasting a $1,500,000 insurance against potential damages.
Benefits of Wildcard SSLs
Wildcard certificates come in handy when you need to protect your subdomains. Boasting powerful features and flexibility, here are the main advantages of Wildcard SSL:

Surprisingly affordable
Wildcard Certificates naturally cost more than the regular ones, but they are still within the range of any budget. Some SSL providers offer cheap Wildcard SSL certificates to meet the tightest of budgets. Imagine how much you'd have to spend on a separate certificate for each subdomain you set up if Wildcard certs weren't around. Instead, at a fraction of the cost, you can secure all your present and future subdomains.

Impressive versatility
Whether you need to secure a couple of subdomains for your personal website or a complex network of sites with huge traffic, Wildcard certificates are up to the task. Available as Domain Validation and Business Validation certificates, Wildcard SSL products secure personal websites, online shops, small businesses, medium-sized companies, as well as large enterprises.

Unlimited subdomains
With a Wildcard certificate, you can create as many subdomains as you want and then secure them all with the same certificate. Moreover, you can set up new subdomains whenever you need, and reissue your existing cert to encrypt them.

Unparalleled convenience
A Wildcard cert streamlines the entire SSL management, saving time and money in the process. One payment, one installation, and one renewal to secure all your subdomains. Managing multiple servers across different subdomains has never been easier.

High-end encryption and extra features
All Wildcard SSL Certificates follow the latest encryption protocols, namely 2048-bit key encryption and up to 256-bit certificate encryption. Cracking these algorithms is beyond human capabilities. Each certificate also comes with a static or dynamic site seal and a warranty against fraudulent issuance and data breach.
Don't know what you need?
Use our SSL Wizard to select what options apply to you, and we'll help you find the right SSL certificate.
Don't know what you need?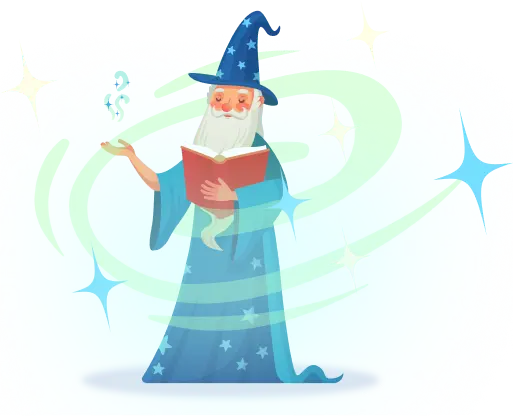 Our Clients & Key Figures

















Rated 4.9 out of 5 by 956 customers

Great selection of certificates with a clear definition of properties for each certificate makes it easy to choose the right one.

Easier and cheaper than going directly and ordering via the vendor, thank you for the information and the simple shopping experience.

Excellent customer service when I ordered the wrong cert! The support team then helped me get the correct cert and refunded me on the incorrect cert I bought! Very fast and a happy customer.

One of the most reliable SSL brands. If you need to secure subdomains and can afford it, don't think twice. Get it.

The price seems fair for an EV certificate, especially the two-year deal. Unlike my previous provider, which I won't advertise here, at SSL Dragon, the buying steps are easier and better explained.

Always a pleasure doing business with SSL Dragon. Thawte certificates consistently deliver the highest encryption and customer trust.

Was assigned to secure several NGO sites. Picked this certificate because of a higher warranty and reasonable price. It's always a pleasure to work with SSL Dragon.

Simply the best. Easy to buy and configure. Plenty of features. Can display the site seal in different languages as well.

A top-class product from a reputable company. Credits to SSL Dragon as well, for a smooth buying experience and excellent price.

This is the third SSL Certificate I buy from SSL Dragon, and the first one from GeoTrust. All I can say is the certs work as described in the specs, and the support is very friendly.

The SSL wizard recommended this certificate for our e-stores. We're already on the third renewal, and during all these years, didn't have a single issue with it.