Buy a Comodo EV Multi-Domain Certificate at a Great Price
What's the best solution to secure multiple business websites? A multi-domain Extended Validation certificate. Comodo EV multi-domain SSL certificates meet all the stringent data protection requirements and provide the highest level of customer trust. With a renowned brand and flawless encryption technology by your side, your customers' privacy and sensitive details are in safe hands.


What is Comodo EV Multi-Domain SSL?
As one of the most effective SSL products on the market, Comodo EV Multi-Domain SSL certificates enjoy a wide application in all business areas, from e-commerce companies to enterprises, banks, and financial institutions. Full of premium features and state-of-the-art encryption, these high-assurance certificates seamlessly take care of data security and even boost conversions.
Comodo offers two high-quality Multi-Domain EV SSL certificates that cater to different needs and budgets.
Comodo Positive EV Multi-Domain SSL certificate is the cheapest multi-domain extended validation option on the market – an excellent choice for medium-sized organizations and companies running a network of sites.
A similar certificate but with a higher SSL warranty is Comodo Multi-Domain EV SSL. It's the perfect solution for businesses and enterprises dealing with large volumes of financial transactions daily. As far as premium SSL certificates go, Comodo Multi-Domain EV SSL provides the best value for money.
Why Should I Choose the Comodo EV Multi-Domain SSL Certificates?
With so many certificate providers on the market, picking the right cert for your particular product may seem overwhelming, especially when you have to secure multiple domains. Comodo EV multi-domain SSL certificates cover your security and marketing needs at an excellent price. Here's why you should get one:
Encryption you can trust. Today, encryption protocols and technology are so advanced that a data breach should be the least of your worries. Hackers can't crack the defensive layer that protects users' sensitive data. In technical terms, that's the SHA-2 secure hash algorithm, the 2048-bit key encryption, and the 256-bit certificate encryption. From your part, all that's required is to follow the best SSL practices and have a chance to exploit your data.
Once certificate for all your sites. One of the most common SSL errors is an expired certificate. It often occurs when admins forget to renew one of their certs. Multi-domain certificates allow you to encrypt up to 250 domains, making certificate management a breeze. Couple that with the money you save, and you get the most efficient option to protect multiple websites at once.
Increased Customer Trust. Extended validation sends a clear signal to your customers that you mean business. They can share their details and payment information on your platforms with peace of mind. The rigorous validation you have to pass confirms you as a trustworthy and transparent company. Best of all, EV SSL studies have shown that EV certificates may boost your conversion rates.
Best price on the market. Comodo EV SSL Multi-Domain certificates have a very affordable price for what they offer. Extended Validation is an aspect of premium certificates and the high-assurance SSL market, while the multi-domain option adds EV certs a new dimension. For companies with several sites, that's the most viable and cost-effective option.
Full Browser Compatibility. All Comodo Certificates will work seamlessly on 99.3% of browsers, including older and mobile versions. You can use them on almost all the servers running on Windows, Linux, macOS, and other operating systems. But there's more! Comodo EV multi-domain certs are compatible with almost all email clients and mobile apps.
Dynamic Site Seals. Comodo EV multi-domain certificates feature a dynamic site seal that you can place anywhere on your site to boost customer trust. You can add the highly recognizable and trusted site seal in the footer area or any of your sidebars. Site seals are especially effective on the checkout pages as they provide instant assurance that your security practices are top-notch.
Million-Dollar SSL Warranty. Comodo EV Multi-Domain certificates include the highest SSL warranties that start at a whopping $1,000,000 for Comodo Positive EV Multi-Domain SSL and $1,750,000 for Comodo Multi-Domain EV SSL. Such hefty warranties will cover any damages and breaches in case of fraudulent certificate issuance.
How Much Do the Comodo EV Multi-Domain SSL Certificates Cost?
Sectigo Positive EV Multi-Domain SSL is packed with features, ready to protect your websites against cyber thieves. It's laughably cheap when compared to similar products of other brands. It comes with 3 domains by default, but you can always add more domains, raising the number to a whopping 250 domains per installation. Additional specs contain a dynamic site seal and a one-million-dollar warranty. Overall, Sectigo Positive EV Multi-Domain SSL is an excellent all-in-one solution for securing multiple websites and obtain the highest SSL validation.
With two options available, Comodo Positive SSL EV multi-domain is at just $136.66 per year if you buy a multi-year subscription. The more expensive cert, Sectigo Multi-Domain EV SSL, costs $186.66 per year when you order multiple years. The multi-year SSL subscription saves you up to 85$ when you buy for three years. Furthermore, it streamlines SSL management and reduces the validation time on your next renewal.
How Can I Buy a Comodo EV Multi-Domain SSL Certificate?
You've already come to the right site! Our intuitive website will guide you through the smooth buying process. Browse the selection of Comodo EV Multi-Domain certificates and click on View Details to reveal the specifications and compatibility.
Once you've decided what certificate to buy, in the right panel, select the number of years (multiple years will cost you less), and click on Buy Now. Configure your options and continue with the checkout. Enter a promo code (if applicable) and then fill in the details to complete your order.
Don't Know What You Need?
Use our SSL Wizard to select what options apply to you, and we'll help you find the right SSL certificate.
Don't Know What You Need?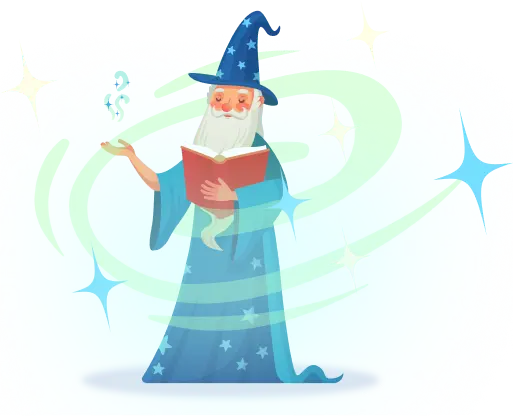 Our Clients & Key Figures

















Rated 4.9 out of 5 by 966 customers

Great selection of certificates with a clear definition of properties for each certificate makes it easy to choose the right one.

Easier and cheaper than going directly and ordering via the vendor, thank you for the information and the simple shopping experience.

Excellent customer service when I ordered the wrong cert! The support team then helped me get the correct cert and refunded me on the incorrect cert I bought! Very fast and a happy customer.

One of the most reliable SSL brands. If you need to secure subdomains and can afford it, don't think twice. Get it.

The price seems fair for an EV certificate, especially the two-year deal. Unlike my previous provider, which I won't advertise here, at SSL Dragon, the buying steps are easier and better explained.

Always a pleasure doing business with SSL Dragon. Thawte certificates consistently deliver the highest encryption and customer trust.

Was assigned to secure several NGO sites. Picked this certificate because of a higher warranty and reasonable price. It's always a pleasure to work with SSL Dragon.

Simply the best. Easy to buy and configure. Plenty of features. Can display the site seal in different languages as well.

A top-class product from a reputable company. Credits to SSL Dragon as well, for a smooth buying experience and excellent price.

This is the third SSL Certificate I buy from SSL Dragon, and the first one from GeoTrust. All I can say is the certs work as described in the specs, and the support is very friendly.

The SSL wizard recommended this certificate for our e-stores. We're already on the third renewal, and during all these years, didn't have a single issue with it.