Existing customer?
If you're an existing customer requiring additional support, please log into your account and submit a ticket to our Customer Support.
Alternatively, you can fill out the form on the right or reach us directly via email at: [email protected]
Our offices

SSL Dragon (DBA), GPI Holding LLC, 1900 Camden Ave, San Jose, CA 95124, United States

SSL Dragon (DBA), GPI Technologies (UK) Ltd, 3 Newhouse Business Centre, Old Crawley Road, Horsham, West Sussex, RH12 4RU, United Kingdom
New to our website?
Do you need assistance securing your website? Are you unsure about which SSL to select, or perhaps you have questions? Are you considering joining us as an Affiliate or Reseller? Please complete the form below, and we'll respond to you shortly.
More resources to help you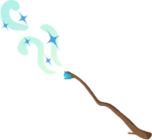 Use our Wizard and find the SSL Certificate that suits you best.

Find your answers on our Frequently Asked Questions page.
Become an Affiliate or Reseller

Whenever you recommend a customer to us, we'll give you a lifelong 5% commissiom on every purchase made by that customer. Take advantage of exceptional deals on top SSL brands without any obligations.

Register as a reseller and benefit from the lowest prices on the market, along with exclusive terms, and monthly invoicing. We don't charge any setup fees, nor do we demand yearly commitments or contractual obligations.