Your privacy is very important to us
Your Consent
This Privacy Policy describes SSL Dragon's practices related to collecting, using, and protecting any private data which you provide while using our products and services. By using our website, including by submitting your personal information on our website, you give your consent to our Privacy Policy and our use of this information by us as described in this Privacy Policy. Any changes regarding our Privacy Policy will be posted directly here on this page.
SSL Dragon protects your privacy
Our website uses an SHA 256-bit encrypted SSL connection to securely protect the information you submit on our site.
What kind of information is collected?
Visitors – All Website Pages
While browsing, our website will collect cookies in order to improve your web experience (see Cookie Policy for more details). No personally-identifiable information is collected while browsing the website, but it may be obtained, only after you express your consent, when subscribing to our services or blog, or when completing a survey or expressing feedback. You may opt-out from these subscription forms at any time (see Opt-Out for more details).
Customers – Register and Shopping Cart Pages
As soon as you place your order or register an account, our website will collect the following information:
First and Last name
E-mail address
Company name
Address
City
State
Country
Zip code
Phone number
You provide the above-mentioned information in order to configure/reconfigure, validate, issue, and/or reissue your products/services (based on the Certificate Authority requirements), and to access your SSL Dragon account. This information is saved only while your SSL Dragon account is active and is used in strict accordance with this Privacy Policy.
CSR Generator Page
Any information provided by you (including your email address) when using our CSR Generator page is neither collected nor stored by us. This data is erased immediately upon the closing of the page in your browser.
Contact Us Page
Any information provided by you (including your email address) when using our Contact Us page is sent to our [email protected] email address. This information is not stored on our website server and is periodically erased according to international and European web security practices. You may opt-out from this subscription form at any time (see Opt-Out for more details).
Credit Card Details
If you pay with a debit or credit card, you will be asked to provide your credit card information. Your credit card information will not be stored on our website or in our database.
We only receive a token from the payment processor which contains the last four digits of your credit card so that we can properly identify you and allow you to make payments in the future without entering your credit card information each time. Your credit card information will be submitted exclusively to our payment processor, and we will not store it on our website or database.
Cookie Policy
Cookies are small text files which are placed on your computer, tablet, or smartphone in order to retain user preferences (such as products placed in the Wish List or Shopping Cart, or product configuration and issuance). Cookies may also provide anonymised tracking data to web analytics and advertising services (such as Google Analytics and AdWords). Our website uses cookies to make your browsing and shopping experience better. However, if you prefer to deactivate cookies on our website, the most effective method will be to disable cookies in your browser.
Why do we collect this information?
This information is carefully collected in order to:
Ensure secure access to your customer account
Ensure compliance with product information requirements
Give you a more personalized customer experience
Make constant improvements on our website
Enhance the efficiency of our customer service
Process your transactions securely now and in the future
Send emails about important product changes
Send newsletters about our latest changes and promotions
Provide you the newest updates in the web security industry
How your personal information is being protected?
We keep our systems up-to-date with the latest security enhancements in order to protect your sensitive personal information during your order placement or while accessing, changing, or submitting your private data into our website's forms. We take all reasonable actions to ensure that your information is safe and secure under the existing legal requirements, including GDPR. In the case of a potential data breach, we will notify the relevant supervisory body within 72 hours of becoming aware of the event.
Is your information disclosed to any third parties?
Absolutely not. Your personally identifiable information is never sold, traded, or transferred to outside third parties, with the following exceptions: The only third party that we send your information to is the SSL Certificate Authority who issues the personal/domain/business/extended-validation SSL Certificate. These Certificate Authorities cannot issue an SSL Certificate without having your information. The only other party to whom we can disclose information is a Government Authority in the instances of fraud or law enforcement requests.
External Links
SSL Dragon contains links to external websites which are outside the scope of this Privacy Policy. SSL Dragon does not control the information collected by these websites and is not responsible for their privacy practices.
Children's Online Privacy Protection Act Compliance
Our policy is in compliance with the requirements of COPPA (Children's Online Privacy Protection Act). Under this act, any data received without verifiable parental consent from anyone under the age of 13 years is prohibited to be collected or stored.
Opt-Out
You are given the option of deleting your email address, private information, or any other personally identifiable information by sending us a request at [email protected].
Important: Please keep in mind that if you decide to delete your account info while there still are active products or services within your account, you shall assume the responsibility to further contact the Certificate Authorities on your own behalf for any questions related to your products or services.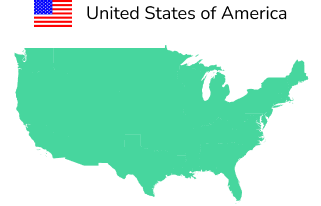 SSL Dragon (DBA), GPI Holding LLC, 1900 Camden Ave, San Jose, CA 95124, United States