Our free online SSL certificate tools will help you test SSL certificates, diagnose SSL issues, and select the perfect SSL certificate for your website. We've selected the finest SSL cert tools, so you can use them from any device, anytime.
CSR Tools

CSR Generator Tool
SSL Dragon's CSR Generator automatically generates your CSR (Certificate Signing Request) and your Private Key, based on the details that you submit when filling out the CSR form. You need the CSR code when configuring (applying) for an SSL Certificate.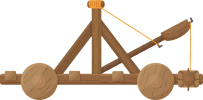 CSR Decoder Tool
The CSR Decoder tool deciphers the information included in your Certificate Signing Request. It's the opposite process of CSR creation which enables you to see the details you filled in your SSL Certificate request. The CSR Decoder is very useful especially when you have several CSR codes that you saved in your computer or email, and you want to look inside them to see what domain name and company they were created for.
SSL Testing Tools

SSL Labs
SSL Labs is one of the most popular SSL testing tools to check for vulnerabilities in your SSL configuration. It provides extensive technical information about the certificate issuer, the algorithm used to sign in, handshake simulation, cipher suites, and much more.

SSL Format Converter
SSL Converter is one of the best SSL certificate tools, and it's free. It streamlines SSL management and swiftly converts your SSL files into the required format. All you have to do is upload your certificate and select the final conversion format.
Microsoft Windows servers use .pfx files, while Apache servers use .crt and .cer. If your Certificate Authority sends you the certificates in a format not supported by your server, use this cert tool to convert the files.

Test SSL/TLS capabilities of your browser
SSL connection errors are a sight no one wants to see. Most times, your server is the culprit, but sometimes the browser causes them. Testing your browser SSL/TLS support is a quick way to spot and fix potential issues. And with Qualys SSL testing tools, you will receive instant reports on protocol support, vulnerabilities, and mixed content handling.
SSL Buying Tools

SSL Choosing Wizard
Our in-house SSL Choosing Wizard helps you pick the right SSL Certificate for your website. All you have to do is answer a couple of questions about your website and the intuitive SSL Wizard will instantly recommend the best SSL Certificate to suit your needs.
SSL Learning Tools

Learn how to deploy an SSL certificate correctly
Installing and managing SSL certificates is not rocket science, but you can't do it with just a few clicks. With many servers having different SSL guidelines, learning to deploy an SS certificate correctly will keep your website safe, regardless of the host. These certificate tools will walk you through the SSL/TLS deployment best practices, including server configuration and certificate management.