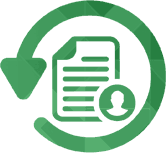 25-Day Refund Policy for all our SSL Certificates
SSL Dragon exists to deliver the best digital certification services you can imagine, and your satisfaction is our highest priority.
This is why we guarantee the quality of our services with a full 25-Day Money-Back Warranty on all Sectigo, GoGetSSL, DigiCert, GeoTrust, RapidSSL, and Thawte SSL certificates available for purchase from our website. You receive this warranty automatically after making your purchase. During the 25-day warranty period, you have the right to cancel your order if the certificate does not meet your needs or if you have changed your mind.
We want you to be completely satisfied with our SSL certificates, so if you need to initiate a warranty refund, please contact our dedicated support team via live chat, email, or by opening a ticket inside your account. Your refund request should include the following information: your full name, the SSL certificate's name, and the date when you ordered the SSL certificate from us. This data will help us identify your order quickly so that we can refund your payment for the SSL certificate in the shortest time possible.
Our highly skilled and experienced SSL Dragons are always available to help you solve any issue or clear up any confusions. We recommend enlisting our team to help resolve any issues before giving up on your certificate. If you still want to cancel your order or request a refund, simply go to "My Services" inside your account, click on the SSL certificate that you would like refunded, and cancel it.
The refund is usually processed within 24-72 hours. You will be notified when your SSL certificate will be canceled and the payment will be refunded to you. You will be notified by e-mail or via the ticketing system inside your account. Also, after we issue the refund, it may take another 5-10 days for the refund to show up on your credit/debit card statement.
SANs: The 25-Day Money-Back Warranty MAY NOT apply to additional SAN (Subject Alternative Names) purchases because of certain limitations in the state of California. Please contact our Support Team for further details.
LEI Codes: The Refund Policy DOES NOT apply on LEI Codes. You can receive a refund for an LEI Code only IF it wasn't issued. Once issued, you CAN NOT receive a refund for your LEI Code.
If you have questions regarding our policy or your order, please contact our Support Team.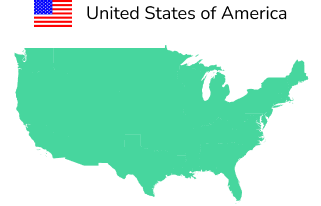 SSL Dragon (DBA), GPI Holding LLC, 1900 Camden Ave, San Jose, CA 95124, United States