Buy a Comodo Wildcard SSL Certificate at Cheap Prices
Comodo Wildcard certificates can encrypt unlimited subdomains and your domain under one certificate. Wildcard certs are the default choice for users who distribute content via subdomains. They are convenient and cost-effective, and when you add Comodo's cheap pricing on top of all the features, you get the finest wildcard SSL deal on the market.


Comodo Wildcard Certificates Types
Comodo has a wildcard certificate for any project. If you're on a budget, look no further than Comodo PositiveSSL and EssentialSSL offers. Those affordable wildcard certs will protect your website and visitors, just like any other premium option would do.
Now, let's look closely at the different types of Comodo SSL wildcard certificates.

Comodo PositiveSSL Wildcard
Comodo PositiveSSL Wildcard is the cheapest wildcard certificate in the industry. The right choice for basic websites and small businesses, this DV wildcard cert is available in just five minutes without any paperwork from your side. Featuring a static site seal and a $10,000 SSL warranty, Comodo Positive Wildcard SSL will seamlessly encrypt your domain and subdomains.

Comodo EssentialSSL Wildcard
Comodo EssentialSSL Wildcard is another cheap wildcard SSL option for websites that aren't official companies. You can get it under 5 minutes by verifying domain ownership. Comodo Essential Wildcard SSL is ideal for bloggers, creative artists, and online entrepreneurs. It comes with a static site seal and a $10,000 warranty.


Comodo InstantSSL Premium Wildcard
Comodo Instant SSLPremium Wildcard offers Business Validation and, as such, is the perfect choice for organizations, e-commerce sites, and startups. You can get Comodo premium wildcard SSL in one or two business days. Along with bulletproof encryption, it comes with a dynamic site seal and a $250,000 warranty.
Comodo Multi-Domain Wildcard SSL
Comodo PositiveSSL Multi-Domain Wildcard encrypts multiple domains and unlimited subdomains. It offers a static site seal and a $10,000 warranty, and it's ideal for entry-level websites and small businesses. As part of the Positive SSL line, this is the cheapest multi-domain wildcard certificate on the market.
Comodo Multi-Domain Wildcard SSL protects multiple domains (up to 250) and unlimited subdomains under a single SSL installation. It reduces the SSL management time and saves money in the process. The recommended SSL solution for a complex network of sites, this versatile certificate provides you with a dynamic site seal and a $250,000 warranty.
Why Should I Choose the Comodo Wildcard SSL Certificates?
Two things define Comodo: affordable prices and an unparalleled range of certificates for every setup. The cheap Comodo wildcard SSL products offer high-end encryption and extra features to boost users' trust. Here's why you should get one:
Encryption Impossible to Crack. Comodo uses the latest encryption upgrades to protect websites from cyber-attacks. Breaking the sophisticated algorithms and keys is beyond hackers' capacity. Only a super-computer could hypothetically crack the current encryption, but this scenario is still years away.
Exceptional Wildcard SSL Options. Comodo has a wildcard certificate for every imaginable situation. Comodo Wildcard DV certificates are optimal for small websites, blogs, and online portfolios. If you're an official company, then Comodo Wildcard BV certs are what you need.

They suit online stores, medium-sized companies, startups, and NGOs. Finally, Comodo Multi-Domain Wildcard SSL certificates will secure multiple domains and unlimited subdomains, protecting even the most complex systems.
Prices Too Good to Pass Up. Comodo offers the cheapest wildcard certificate on the market and the most affordable premium tier option. With a choice so vast, your budget will be the least of your worries. Best of all, the budget-friendly Comodo Positive Wildcard SSL line includes both a regular wildcard and Multi-Domain wildcard certificate.
Compatible With Any Browser and Most Servers. Comodo Wildcard SSL Certificates are compatible with 99.3% of browsers, including mobile and legacy versions. Server platforms and email clients are also well-supported. You can easily integrate a Comodo certificate with Microsoft, Apache, Nginx, Oracle, and many more systems.
Extra Features to Give You the Edge. Comodo wildcard certs offer extra features to boost customer trust and enhance data security. The static or dynamic site seals will add more credibility to customers, while the SSL warranty will protect against any potential data breaches or certificate fraud.
How Much Do the Comodo Wildcard SSL Certificates Cost?
Comodo Wildcard SSL prices range from $56.33 to $416.66 per year if you get a multi-year subscription. The SSL price depends on the validation level, the extra features, and the SSL warranty. Cheaper certificates offer static site seals and five-figure warranties, while premium options come with dynamic site seals and seven-figure warranties.
How Can I Buy a Comodo Wildcard SSL Certificate?
Let SSL Dragon show you the way! Our intuitive website will guide you through the straightforward buying process. Browse the selection of Comodo Wildcard SSL certificates and click on "View Details" to load the specifications and compatibility.
Once you've decided on the right certificate for your project, in the right panel, select the number of years (multiple years will cost you less), and click on "Buy Now". Configure your options and continue with the checkout. Enter a promo code (if applicable) and then fill in the details to complete your order.
Don't Know What You Need?
Use our SSL Wizard to select what options apply to you, and we'll help you find the right SSL certificate.
Don't Know What You Need?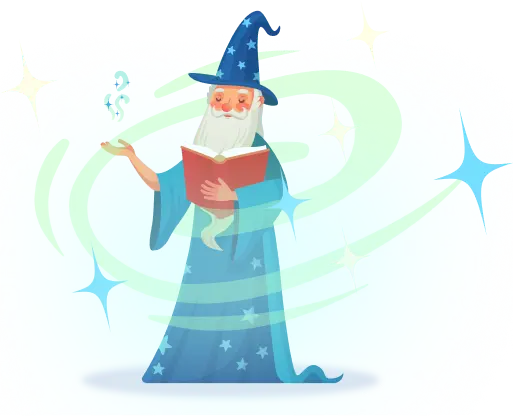 Our Clients & Key Figures

















Rated 4.9 out of 5 by 966 customers

Great selection of certificates with a clear definition of properties for each certificate makes it easy to choose the right one.

Easier and cheaper than going directly and ordering via the vendor, thank you for the information and the simple shopping experience.

Excellent customer service when I ordered the wrong cert! The support team then helped me get the correct cert and refunded me on the incorrect cert I bought! Very fast and a happy customer.

One of the most reliable SSL brands. If you need to secure subdomains and can afford it, don't think twice. Get it.

The price seems fair for an EV certificate, especially the two-year deal. Unlike my previous provider, which I won't advertise here, at SSL Dragon, the buying steps are easier and better explained.

Always a pleasure doing business with SSL Dragon. Thawte certificates consistently deliver the highest encryption and customer trust.

Was assigned to secure several NGO sites. Picked this certificate because of a higher warranty and reasonable price. It's always a pleasure to work with SSL Dragon.

Simply the best. Easy to buy and configure. Plenty of features. Can display the site seal in different languages as well.

A top-class product from a reputable company. Credits to SSL Dragon as well, for a smooth buying experience and excellent price.

This is the third SSL Certificate I buy from SSL Dragon, and the first one from GeoTrust. All I can say is the certs work as described in the specs, and the support is very friendly.

The SSL wizard recommended this certificate for our e-stores. We're already on the third renewal, and during all these years, didn't have a single issue with it.