Buy an Email Certificate and Secure Your Messages
In a world where personal and corporate inboxes hold an irreplaceable wealth of information, protecting emails is often neglected while cyber attacks remain relentless. Digitally signed email certificates offer end-to-end encryption, securing data integrity, including email content and attachments. And, with the sender's identity verified by a trusted CA, the likelihood of phishing attacks is almost none in a secure email.


What are Email Certificates?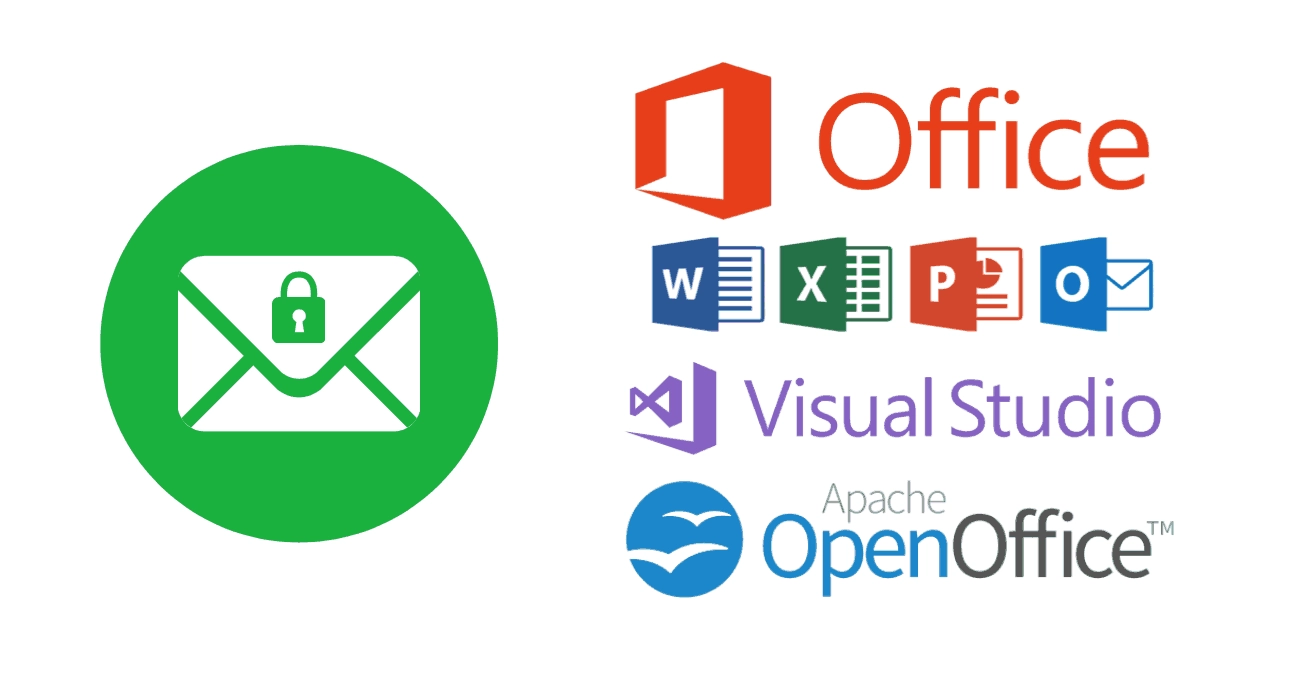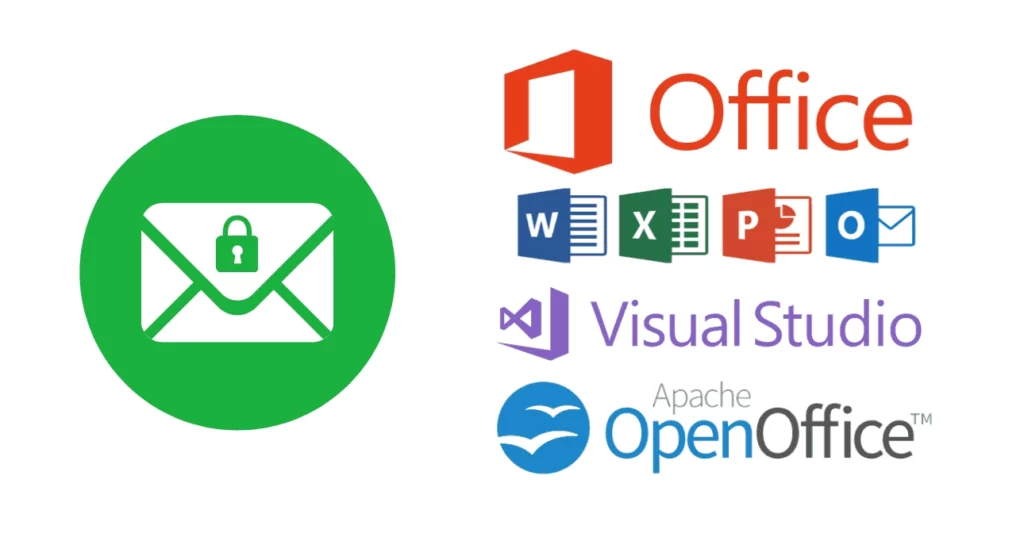 Email certificates are small digital files that authenticate the sender and secure email communications. Also known as email SSL certificates, email signing certificates, and S/MIME certificates (S/MIME is an acronym for secure/multipurpose internet mail extension), they use high-end encryption backed by third-party certificate authorities to provide trust and security.
How Do Email Certificates work?
If you don't encrypt email communications, a malicious attacker can intercept all your correspondence and make it public or blackmail you. Your business could lose clients if hackers steal and expose private data.
An email certificate prevents all these gloomy scenarios by keeping data safe and confirming the sender's identity.
When you add a digital signature to your emails, the recipient can verify that the email came from you, not a phisher pretending to be you. Secure email converts the plain text data into an indecipherable string of characters, allowing only the recipient to access it.
Similarly to SSL certificates, encrypted emails use asymmetric encryption to protect the content and attachments. The sender encodes the email with a public key, while the recipient decodes the message with the matching private key.
When you hit "send" in your Microsoft Outlook or any other email client, a S/MIME certificate applies the digital signature to verify your identity and encrypts the plaintext, including any attachments. The secure email goes from your server to the recipient via the Internet. Once it arrives at the intended destination, the encrypted email is automatically decrypted with its matching private key.
Benefits of Email Certificates
Email certificates offer robust benefits and features for both personal and corporate clients. Best of all, SSL for email is affordable for any budget. Here's what an encrypted email brings:
Email Signing Certificates Prevent Phishing and MITM attacks
An email signing certificate is the best remedy against phishing and man-in-the-middle attacks. By encrypting plaintext data and authenticating the sender, a S/MIME certificate eliminates the two most common and dangerous threats affecting thousands of email accounts daily. Secure email is a must for businesses of all niches, and email security should be everyone's priority in today's digital world.
Full-scale browser and server compatibility
An SSL certificate for email, as some users call it, is fully compatible with most browsers and email clients, including Microsoft Outlook, Mozilla Thunderbird, The Bat 1+, and many more. You can install secure email certificates on any system of your choice and have peace of mind that your recipients open email communication in any browser, including legacy versions.
Email SSL Certificates enable two-factor authentication
A digitally signed email comes with two-factor authentication out of the box, further improving security. You can enable it on all your employees' accounts, and ensure the protection of all your sensitive data. Secure email runs as a second authentication element and stops attackers from getting remote access to your usernames and passwords.
S/MIME certificates are FDA ESG compliant
If you're doing business with the FDA (Food and Drug Administration), encrypting your emails is a must. The FDA has a dedicated platform called ESG (Electronic Submission Gateways), which processes all incoming emails and documents. The ESG verifies the senders' identity before dispatching the information to the relevant FDA office. Secure Email SSL certificates ensure that your communication with the FDA is smooth and safe.
Email certificates are affordable
Whether you want to encrypt private email communication or corporate exchanges, there's a S/MIME certificate to fit any need. Our wide range of email signing certificates and flexible pricing plans will provide end-to-end encryption to your emails and attachments.
What are the best email certificates?
Email certificates excel in versatility and applicability. Both individuals and businesses use them to ensure bulletproof email and document encryption and enable two-factor authentication. From the tightest of budgets to the most complex security needs, email certificates integrate with platforms of all sizes. Just like SSL Certificates, email certs require various validation levels.
At SSL Dragon, we offer several email certificates from two renowned brands – Sectigo and DigiCert. Depending on your personal or business needs, you may select one of the following products.
Sectigo SPAC and S/MIME Certificates
Sectigo covers the entire spectrum of email security and offers secure email certificates for specific needs.
SPAC Basic certificates are the perfect options to secure personal and small business accounts. With Domain Validation the only requirement, you can get a digital signature in five minutes.
For a medium-sized company, Sectigo SPAC Pro offers the best value for money. It's easy to use and renew. Sectigo CPAC Pro requires three validation steps, specifically your first and last name, email address, and domain control. It displays your email, and first and last name in the certificate information field. You can get it within three business days providing all your documentation is accurate and up to date.
Another great option for medium and large businesses is Sectigo SPAC Enterprise. Both certs authenticate the domain name, verify the identity, and validate organization details to offer the ultimate email security. It displays your email, first and last name, company name, and address in the certificate field.
Comodo CPAC and S/MIME certificates
Comodo CPAC and S/MIME certificates mirror Sectigo ones in terms of features and price. Comodo CA rebranded as Sectigo, so you get the same specs and value when buying a Comodo-branded email certificate.
The CPAC Basic certificate is ideal for personal and small business accounts. With Domain Validation the only requirement, you can obtain SSL for email in just a few minutes.
Comodo CPAC Pro is the most viable option for medium-sized companies as it requires just three validation steps. After the CA authenticates your first and last name, email address, and domain, it will issue the Comodo CPAC pro certificate.
Comodo CPAC Enterprise is a premium email security option that verifies the identity and validates enterprise details. Both certs include your email, first and last name, company name, and address in the certificate's field.
DigiCert Client S/MIME certificates
DigiCert is the choice of most Fortune 100 companies for encrypting sensitive data online, including email communication.
The entry-level S/MIME certificate digitally signs and encrypts emails. It authenticates your email address and requires you to pass domain validation. You can obtain it in 10 minutes without any paperwork and install it on your client to secure email messages.
If you're a startup, an organization, or an NGO, the Class 2 S/MIME certificate is the ideal solution for you. On top of email address validation, it also digitally signs electronic documents such as Microsoft Office and verifies the owner and business names. With DigiCert Client Premium Class 2 S/MIME, sending corporate emails and documents has never been safer.
Final Thoughts
No matter how many groundbreaking social media sites emerge, Email messages continue to top the most popular means of online communication rankings. Unfortunately, the number of cyber thieves is also on the rise.
Even powerhouse companies can become victims of cyber-attacks if they don't take the necessary security measures. That's why getting an email or S/MIME certificate is imperative for personal and corporate use.
Don't know what you need?
Use our SSL Wizard to select what options apply to you, and we'll help you find the right SSL certificate.
Don't know what you need?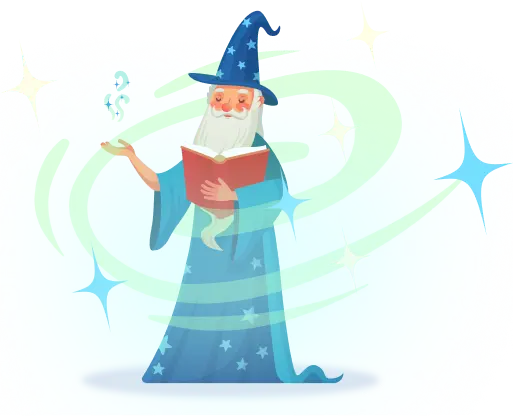 Our Clients & Key Figures

















Rated 4.9 out of 5 by 956 customers

Great selection of certificates with a clear definition of properties for each certificate makes it easy to choose the right one.

Easier and cheaper than going directly and ordering via the vendor, thank you for the information and the simple shopping experience.

Excellent customer service when I ordered the wrong cert! The support team then helped me get the correct cert and refunded me on the incorrect cert I bought! Very fast and a happy customer.

One of the most reliable SSL brands. If you need to secure subdomains and can afford it, don't think twice. Get it.

The price seems fair for an EV certificate, especially the two-year deal. Unlike my previous provider, which I won't advertise here, at SSL Dragon, the buying steps are easier and better explained.

Always a pleasure doing business with SSL Dragon. Thawte certificates consistently deliver the highest encryption and customer trust.

Was assigned to secure several NGO sites. Picked this certificate because of a higher warranty and reasonable price. It's always a pleasure to work with SSL Dragon.

Simply the best. Easy to buy and configure. Plenty of features. Can display the site seal in different languages as well.

A top-class product from a reputable company. Credits to SSL Dragon as well, for a smooth buying experience and excellent price.

This is the third SSL Certificate I buy from SSL Dragon, and the first one from GeoTrust. All I can say is the certs work as described in the specs, and the support is very friendly.

The SSL wizard recommended this certificate for our e-stores. We're already on the third renewal, and during all these years, didn't have a single issue with it.