Buy a DigiCert OV SSL Certificate at a Great Price
DigiCert Organization Validation SSL certificates are the best OV solution the SSL industry offers. Featuring the latest encryption algorithms and fast-track authentication, these certificates include a superior SSL warranty and stellar support. Browse the selections below and get a cheap Digicert OV SSL certificate suitable for your business.


The Best DigiCert OV SSL Certificates
All DigiCert certificates provide exceptional value and ultimate protection against cyber-attacks. A DigiCert OV SSL certificate encrypts customers' sensitive data and elevates a company's reputation. Get verified by the most reliable and trusted CA on the market.
DigiCert Standard SSL
If you're searching for a cheap DigiCert OV SSL Certificate, look no further than DigiCert Standard SSL. The most viable option for online merchants and medium-sized companies, this OV certificate includes a $1,250,000 SSL warranty and a dynamic site seal you can place anywhere on your site to increase customer trust. But there's more! The Organization Validation takes just 1 to 2 business days – the fastest vetting process in the industry.
DigiCert Secure Site & Secure Site Pro
DigiCert Secure Site and DigiCert Secure Site Pro incorporate outstanding features to propel your web security to the highest level. The validation process is swift and easy, and the encryption you get – unbreakable. These OV certificates are ideal for larger companies and enterprises that need to protect multiple domains under one single SSL installation. Harness the power of DigiCert's prestige and watch your brand's awareness expand.
DigiCert Secure Site Wildcard & Secure Site Pro Wildcard
DigiCert Secure Site Wildcard and Secure Site Pro Wildcard allow organizations to secure not only their domain name but also unlimited subdomains at no extra cost. Besides foolproof identity verification, these premium Wildcard certificates boost customer trust with a prominent dynamic site seal and alleviate security fears with a generous $1,500,000 warranty.
DigiCert Code Signing SSL
DigiCert Code Signing certificate digitally signs programs, applications, and scripts so that code publishers can sell them on various platforms. If you can't ensure code legitimacy and prove your identity, virus scanning tools and defenders will flag your apps as unknown and dangerous. DigiCert is one of the most trusted web security brands and a top solution to protect your executables and get universal compatibility on all systems.
Don't know what you need?
Use our SSL Wizard to select what options apply to you, and we'll help you find the right SSL certificate.
Don't know what you need?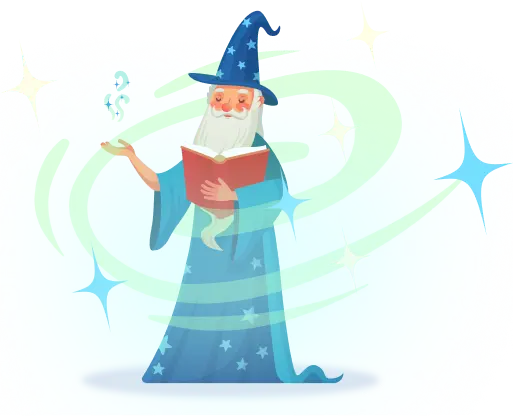 Our Clients & Key Figures

















Rated 4.9 out of 5 by 956 customers

Great selection of certificates with a clear definition of properties for each certificate makes it easy to choose the right one.

Easier and cheaper than going directly and ordering via the vendor, thank you for the information and the simple shopping experience.

Excellent customer service when I ordered the wrong cert! The support team then helped me get the correct cert and refunded me on the incorrect cert I bought! Very fast and a happy customer.

One of the most reliable SSL brands. If you need to secure subdomains and can afford it, don't think twice. Get it.

The price seems fair for an EV certificate, especially the two-year deal. Unlike my previous provider, which I won't advertise here, at SSL Dragon, the buying steps are easier and better explained.

Always a pleasure doing business with SSL Dragon. Thawte certificates consistently deliver the highest encryption and customer trust.

Was assigned to secure several NGO sites. Picked this certificate because of a higher warranty and reasonable price. It's always a pleasure to work with SSL Dragon.

Simply the best. Easy to buy and configure. Plenty of features. Can display the site seal in different languages as well.

A top-class product from a reputable company. Credits to SSL Dragon as well, for a smooth buying experience and excellent price.

This is the third SSL Certificate I buy from SSL Dragon, and the first one from GeoTrust. All I can say is the certs work as described in the specs, and the support is very friendly.

The SSL wizard recommended this certificate for our e-stores. We're already on the third renewal, and during all these years, didn't have a single issue with it.