Buy SSL Certificate for IP Address at Low Prices
Are you looking for a high-quality SSL Certificate for IP Address? You've landed in the right place. Our SSL products can secure anything from basic websites to huge systems, and public IP addresses aren't an exception. We can't emphasize enough that only public IP addresses support SSL encryption.


The Best SSL Certificates for IP Address
When it comes to SSL for IP address, the options are scarce; but this isn't a bad thing by any means. The available IP address SSL certificates are first-class products with an array of security and performance-boosting features. Check them below:
Sectigo InstantSSL Premium – a Business Validation SSL IP address certificate, ideal for organizations and startups of all sizes. Boasting an incredibly low price for what it can do, this SSL certificate for public IP address comes packed with the following benefits:
ideal for e-commerce stores and companies of all sizes
budget-friendly
follows the highest level of encryption and the latest security protocols
comes with a dynamic site seal to improve customer trust
includes a whopping $250,000 warranty for the added peace of mind
runs smoothly on 99.3% of browsers
Is compatible with all the major server platforms and email clients
GoGeTSSL Public IP SAN – the long-awaited Domain Validation IP address certificate that is easy to obtain. With no need for paperwork or any hassle, you get the cert within five minutes. Moreover, it allows you to secure not one but two IP SANs by default, with the option to add more one the checkout page.
GoGetSSL Public IP San comes with the following features:
bulletproof encryption and the latest security protocols
secures multiple IP addresses
includes 2 Public IP SANs by default
secures a maximum of 250 additional SANs on request
smooth domain validation; no documents required
a static site seal to further enhance visitors' trust
$50,000 SSL warranty
99.3% browser compatibility
full compatibility with most of the servers and email clients
What is an IP Address SSL certificate?


An IP address SSL certificate secures a public IP instead of the FQDN (fully qualified domain name), such as yourdomain.com. The IPS SSL certificate encrypts connections directly with the public IP address (e.g., https://1.1.1.1/.). It offers the same encryption strength and security benefits as any other SSL certificate and adheres to the CA/Browser Forum guidelines.
What IP addresses can I secure with an SSL certificate?
You can secure a public IP address with a commercial SSL certificate. If you want to secure a private/intranet IP address, it's technically possible only with a self-signed certificate but it won't be trusted by browsers. Back in 2016, the CA/Browser Forum, issued a new directive, voiding all intranet SSL Certificates.
Today, IP Address SSL Certificates are available to both regular websites and officially registered organizations that need to protect a public IP address. Depending on your needs, you may request a DV certificate to secure multiple SANs, or a BV certificate to encrypt one IP address. Also, only certain SSL Certificates that are listed below allow you to encrypt your IP.
What are the benefits of an IP Address SSL?
The main benefits of securing an IP Address with an SSL Certificate are a verified identity, noticeable encryption, and extra IP address use.

Verified Identity
An IP address is less indicative than a domain name, and the SSL padlock alone isn't the ultimate indicator of trust. Upon inspecting your certificate details, users will learn more about your business status and navigate your pages with peace of mind.

Noticeable Encryption
Whatever your reasons for using a public IP address, securing it with an SSL certificate is now a must. Browsers will flag your connection as "not secure" if it's not over the HTTPS protocol. As a result, visitors will see a security warning instead of your content.

Extra IP Address Use
Some services require IP SSL authentication, and the way to enable it is with a public IP address SSL certificate. Moreover, with an IP SAN certificate, you can encrypt multiple IPs under a single SSL installation, streamlining the entire configuration process.
How to secure an IP Address with an SSL?
Securing an SSL certificate for an IP address is slightly different than for an FQDN (fully qualified domain name). If you've chosen the Sectigo product, you will need to include your IP address as a "common name" (domain/IP that you want to secure) in your CSR (Certificate Signing Request).
For GoGetSSL you must generate a CSR code with NO Common Name. Our FAQ section explains in-depth how to configure both certificates with step by step instructions.
Once your public IP address SSL Certificate is up and running, you can safely store and process sensitive information on your server.
Don't know what you need?
Use our SSL Wizard to select what options apply to you, and we'll help you find the right SSL certificate.
Don't know what you need?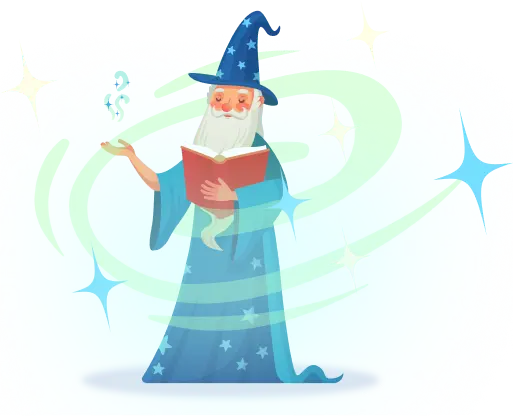 Our Clients & Key Figures

















Rated 4.9 out of 5 by 956 customers

Great selection of certificates with a clear definition of properties for each certificate makes it easy to choose the right one.

Easier and cheaper than going directly and ordering via the vendor, thank you for the information and the simple shopping experience.

Excellent customer service when I ordered the wrong cert! The support team then helped me get the correct cert and refunded me on the incorrect cert I bought! Very fast and a happy customer.

One of the most reliable SSL brands. If you need to secure subdomains and can afford it, don't think twice. Get it.

The price seems fair for an EV certificate, especially the two-year deal. Unlike my previous provider, which I won't advertise here, at SSL Dragon, the buying steps are easier and better explained.

Always a pleasure doing business with SSL Dragon. Thawte certificates consistently deliver the highest encryption and customer trust.

Was assigned to secure several NGO sites. Picked this certificate because of a higher warranty and reasonable price. It's always a pleasure to work with SSL Dragon.

Simply the best. Easy to buy and configure. Plenty of features. Can display the site seal in different languages as well.

A top-class product from a reputable company. Credits to SSL Dragon as well, for a smooth buying experience and excellent price.

This is the third SSL Certificate I buy from SSL Dragon, and the first one from GeoTrust. All I can say is the certs work as described in the specs, and the support is very friendly.

The SSL wizard recommended this certificate for our e-stores. We're already on the third renewal, and during all these years, didn't have a single issue with it.