Buy a RapidSSL SSL Certificate at Cheap Prices
As a platinum partner of RapidSSL, we are able to offer cheap RapidSSL certificates to our customers. Best of all, you can save even more money when buying for multiple years. And, if you're not impressed with RapidSSL's performance, there is always the 25-day money-back guarantee.


What Is RapidSSL?
RapidSSL offers an ultra-fast and easy SSL encryption to basic websites and small businesses. Living up to its name, RapidSSL employs a fully-automated issuance process that delivers first-class SSL certificates in just five minutes. As a subsidiary company of GeoTrust, the second largest Certificate Authority in the world, RapidSSL uses the most advanced encryption technology, and the highest security standards to protect sensitive data.
RapidSSL Certificates are incredibly cheap. You can even get a free RapidSSL product on a 30-day trial. Moreover, they offer you the opportunity to switch from another Certificate Authority and keep the remaining validity of your SSL certificate for free.
RapidSSL Certificates Benefits
In today's dynamic world, time and money are your most precious assets. If you're looking for a quick and cheap SSL solution, look no further than RapidSSL. Below you'll find the top reasons why this Certificate Authority is perfect for your online project.

High-End Encryption
RapidSSL certificates follow the best encryption practices and the latest industry-standard protocols. They are as powerful and secure as the most expensive SSL products. The SHA-2 secure hash algorithm coupled with 2048-bit key encryption, and up to 256-bit certificate encryption form the ultimate protection against cyber thieves.

Rapid Issuance and Validation
RapidSSL certificates are lightning fast. They will secure your website in minutes, all you have to do is pass the Domain Validation. You don't have to deal with annoying paperwork and wait days to receive your certificate. The entire verification process runs on autopilot with no delays if your details are correct. Rapid SSL certificates are lightweight, giving you only the essential security features for bulletproof encryption.

Super Cheap
Whether you need to secure one domain or multiple subdomains, a cheap RapidSSL certificate is patiently waiting to protect your online projects. RapidSSL is one of the most affordable CAs on the market. At a fraction of a cost, you can get RapidSSL Standard or a RapidSSL Wildcard certificate for your main domain and subdomains.

RapidSSL Site Seal
Besides activating the SSL padlock, RapidSSL certificates include another strong security indicator. "Secured by Rapid SSL" is a static site seal that comes for free. You can place it anywhere on your website to further improve your reputation and customer trust.

99.3% Browser Compatibility
All RapidSSL certificates will run smoothly on any browser. You can install them on all the major server platforms and email clients. Mobile support is also great, with all the popular mobile browsers fully trusting RapidSSL products.

A Solid Warranty
All RapidSSL Certificates come with a reliable warranty that protects your purchase. It covers any potential damages in case of certificate failure or fraudulent issuance.
RapidSSL Certificates Types
RapidSSL Standard
RapidSSL Standard is one of the most popular Domain Validation certificates in the world and for a good reason. The price is incredible, and the issuance is ultra-fast. You can get this cheap RapidSSL certificate in just five minutes without any paperwork whatsoever. RapidSSL Standard is ideal for basic websites, blogs, online portfolios, and small businesses. Also included in the package are a static site seal and a $10,000 warranty.
RapidSSL Wildcard
If you're looking to secure your subdomains, there isn't a better value for money than the incredibly cheap RapidSSL Wildcard certificate. It is perfect for basic websites and small businesses that regularly use subdomains to better organize content. This RapidSSL Wildcard cert secures one domain plus unlimited subdomains. It comes with a static site seal and a $5,000 warranty to cover any potential damages. You can get in under 5 minutes. No paperwork is required.
Don't Know What You Need?
Use our SSL Wizard to select what options apply to you, and we'll help you find the right SSL certificate.
Don't Know What You Need?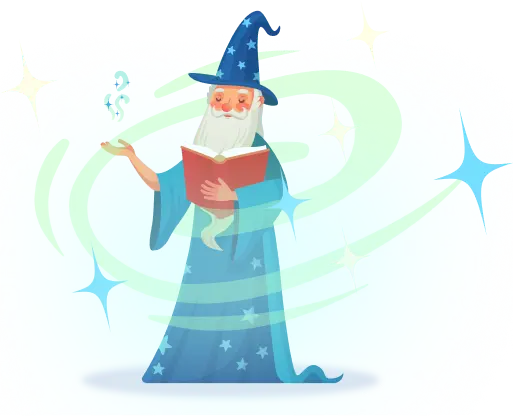 Our Clients & Key Figures

















Rated 4.9 out of 5 by 956 customers

Great selection of certificates with a clear definition of properties for each certificate makes it easy to choose the right one.

Easier and cheaper than going directly and ordering via the vendor, thank you for the information and the simple shopping experience.

Excellent customer service when I ordered the wrong cert! The support team then helped me get the correct cert and refunded me on the incorrect cert I bought! Very fast and a happy customer.

One of the most reliable SSL brands. If you need to secure subdomains and can afford it, don't think twice. Get it.

The price seems fair for an EV certificate, especially the two-year deal. Unlike my previous provider, which I won't advertise here, at SSL Dragon, the buying steps are easier and better explained.

Always a pleasure doing business with SSL Dragon. Thawte certificates consistently deliver the highest encryption and customer trust.

Was assigned to secure several NGO sites. Picked this certificate because of a higher warranty and reasonable price. It's always a pleasure to work with SSL Dragon.

Simply the best. Easy to buy and configure. Plenty of features. Can display the site seal in different languages as well.

A top-class product from a reputable company. Credits to SSL Dragon as well, for a smooth buying experience and excellent price.

This is the third SSL Certificate I buy from SSL Dragon, and the first one from GeoTrust. All I can say is the certs work as described in the specs, and the support is very friendly.

The SSL wizard recommended this certificate for our e-stores. We're already on the third renewal, and during all these years, didn't have a single issue with it.