Buy a GeoTrust SSL Certificate at Cheap Prices
GeoTrust has set the benchmark for exquisite SSL services. Whether you need a GeoTrust QuickSSL Premium certificate or a Geotrust EV SSL product, you're guaranteed fast delivery and the best deal on the market. Get a cheap GeoTrust SSL Certificate now.


What Is GeoTrust SSL?
GeoTrust is one of the most recognizable SSL brands in the world. Serving over 100,000 international customers in over 150 countries, this Certificate Authority has a stellar reputation when it comes to sensitive data protection. GeoTrust SSL Certificates efficiently secure the most complex websites and server platforms. They give your customers the confidence and peace of mind to share personal information and buy your products.
GeoTrust SSL certificates cover the entire range of SSL options. Their flexible features and pricing make them a great addition to any website, be it a small business, or a multinational corporation. In terms of SSL validation, and what they can secure, GeoTrust certs offer a wealth of choice. You can get high-quality Domain Validation (DV), Business Validation (BV), and Extended Validation (EV) GeoTrust products, as well as GeoTrust Wildcard SSL and GeoTrust multi-domain SSL certificates.
GeoTrust SSL Certificates Benefits?
Here's why GeoTrust Certificates are so popular:

An SSL Encryption You Can Fully Trust
Hackers will skip your website upon seeing your GeoTrust certificate because cracking the latest encryption levels is beyond human capabilities. All GeoTrust products enable the 256-bit key encryption and the 2048-bit certificate encryption. The SHA-2 secure hash algorithm ensures that all the online transactions between you and your customers are secured.

A Premium SSL Service at a Generous Price
GeoTrust SSL products come with high-end features and impressive warranties, yet, the price is affordable. SSL Dragon is home to the cheapest GeoTrust SSL certificates for any need. We offer regular discounts and promotions across the entire range of GeoTrust certs, keeping your budget on track.

Suitable for Any Online Project
GeoTrust certificates support all types of SSL validation, as well as Wildcard SSL and multi-domain encryption. Small businesses prefer the excellent GeoTrust QuickSSL Premium product, while companies looking for higher customer trust and recognition opt for GeoTrust EV SSL. If you manage multiple subdomains, a GeoTrust Wildcard SSL certificate is exactly what you need. Finally, for securing multiple websites, GeoTrust multi-domain SSL is the best option.

Trusted by Every Browser and Numerous Server Platforms
GeoTrust SSL certificates are compatible with 99.3% of web browsers. Even older versions fully trust GeoTrust products. When it comes to server support, GeoTrust certs run perfectly on all the major platforms including Microsoft, Apache, Nginx, Mac OS, CentOS and many more. They also secure popular email clients such as Microsoft Outlook, Mozilla Thunderbird, Lotus Notes, and others. If you're into mobile app development, GeoTrust is a perfect choice to protect your apps.

Extra Features You Will Absolutely Love
GeoTrust SSL certificates work like clockwork, but even if something extraordinary happens on the company's part, all GeoTrust products are backed by large warranties.
A dynamic site is also available out of the box. You can place the "Secured by GeoTrust" seal anywhere on your website to further improve your credibility and customer trust.
GeoTrust Certificates Types
GeoTrust QuickSSL Certificates
Geotrust Quick SSL line features two top-notch products at a great price.
GeoTrust QuickSSL Premium is the most affordable GeoTrust SSL certificate. It secures one domain name and comes with unlimited server licensing. You can get it in under 5 minutes without any paperwork involved. All you need is your domain name and a valid email address. This cheap GeoTrust QuickSSL Premium certificate is ideal for startups, non-profit organizations and small businesses. Besides the latest encryption technology, it also includes a dynamic site seal and a $500,000 warranty.
GeoTrust QuickSSL Premium SAN is a multi-domain certificate that includes 5 domains out of the box. It's a quick and easy solution for online entrepreneurs to secure their websites. With a single installation and renewal, GeoTrust Quick SSL Premium delivers the ultimate efficiency.
GeoTrust TrueBusinessID Certificates
GeoTrust TrueBusiness ID is a special line of GeoTrust certificates ready to protect companies of all sizes.  It includes Business Validation (can also secure a public IP address), Extended Validation, Wildcard and multi-domain certificates.
GeoTrust TrueBusienssID EV is the most popular certificate from this line and for a good reason. This simple addition changes the entire perception of your customers about your business. GeoTrust SSL EV dramatically improves your reputation, customer trust, and conversions. It comes with a dynamic site seal and a $1,500,000 warranty. Even if it's an EV certificate, you'll pass the validation ultra-fast providing your documents are up to date.
If you want to add the EV to multiple domains without spending a fortune, then GeoTrust TrueBusinessID EV SAN is the perfect solution. This Multi-Domain certificate secures 5 domains by default and up to 103 additional SANs on request.
For subdomain encryption, GeoTrust TrueBusiness ID Wildcard is an excellent option if you run an e-commerce site or a medium-sized company. Business Validations improve your credibility and trust factor.
GeoTrust Multi-Domain SSL Certificates
GeoTrust Multi-domain SSL Certificates are real time savers. With a single multi-domain certificate you can secure multiple websites at no extra cost.  One SSL installation and one renewal for all your websites.
GeoTrust TrueBusiness ID SAN – this Business Validation multi-domain certificate is a great option for online shops and small businesses with multiple websites. It includes 5 domains by default and an additional 103 SANs on request. You also get a dynamic site seal to further increase customer trust and a $100,000 warranty.
GeoTrust TrueBusiness ID EV SAN – this Extended Validation multi-domain certificate is the ultimate answer to sensitive data protection. With this GeoTrust EV SSL multi-domain certificate, you can secure 5 domains by default, and additional 103 on request. Backed by a $150,000 warranty, this multi-domain certificate also includes a powerful GeoTrust site seal that you can use anywhere on your site.
GeoTrust QuickSSL Premium SAN secures multiple domains and is ideal for small-to-medium sized businesses. With this SSL certificate you can protect your main domain along with 4 additional SANs at no extra cost. You can get it in just 5 minutes. No paperwork required. GeoTrust QuickSSL Premium SAN is backed by a$100,000 warranty. It also comes with the highly recognizable GeoTrust Site seal to further boost the customer trust.
GeoTrust Wildcard SSL Certificates
GeoTrust Wildcard SSL Certificates offer a convenient and affordable way to secure an unlimited number of subdomains along with the main domain. Both solo entrepreneurs and organizations appreciate the simplicity and functionality of GeoTrust Wildcard products.
GeoTrust QuickSSL Premium Wildcard is a Domain Validation certificate, ideal for bloggers, online stores, non-profit organizations, startups, and small businesses. You can get it in under 5 minutes and enjoy the full range of SSL security features including a dynamic site seal, and a reassuring $500,00 warranty for added peace of mind.
GeoTrust TrueBusinessID Wildcard is a Business Validation certificate, perfect for eCommerce, online shops and organizations. It secures the main domain name along with unlimited subdomains. You can get it in 1-2 two business days, providing your documentation is up to date. GeoTrust TrueBusiness ID also features a dynamic site seal and a $100,000 warranty. Overall, it's a great option for businesses that use subdomains to deliver their online content.
Don't Know What You Need?
Use our SSL Wizard to select what options apply to you, and we'll help you find the right SSL certificate.
Don't Know What You Need?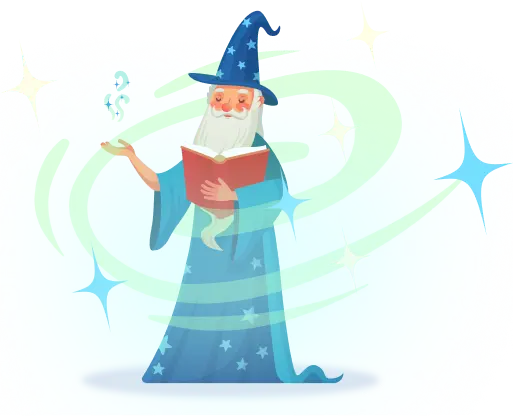 Our Clients & Key Figures

















Rated 4.9 out of 5 by 968 customers

Great selection of certificates with a clear definition of properties for each certificate makes it easy to choose the right one.

Easier and cheaper than going directly and ordering via the vendor, thank you for the information and the simple shopping experience.

Excellent customer service when I ordered the wrong cert! The support team then helped me get the correct cert and refunded me on the incorrect cert I bought! Very fast and a happy customer.

One of the most reliable SSL brands. If you need to secure subdomains and can afford it, don't think twice. Get it.

The price seems fair for an EV certificate, especially the two-year deal. Unlike my previous provider, which I won't advertise here, at SSL Dragon, the buying steps are easier and better explained.

Always a pleasure doing business with SSL Dragon. Thawte certificates consistently deliver the highest encryption and customer trust.

Was assigned to secure several NGO sites. Picked this certificate because of a higher warranty and reasonable price. It's always a pleasure to work with SSL Dragon.

Simply the best. Easy to buy and configure. Plenty of features. Can display the site seal in different languages as well.

A top-class product from a reputable company. Credits to SSL Dragon as well, for a smooth buying experience and excellent price.

This is the third SSL Certificate I buy from SSL Dragon, and the first one from GeoTrust. All I can say is the certs work as described in the specs, and the support is very friendly.

The SSL wizard recommended this certificate for our e-stores. We're already on the third renewal, and during all these years, didn't have a single issue with it.