This guide offers quick instructions on how to install an SSL Certificate on Media Temple Grid server. It also contains useful tips on where to buy affordable SSL Certificates.
If you've already generated the CSR code for your SSL Certificate and received the necessary SSL files from your CA, feel free to skip the CSR instructions.
Table of Contents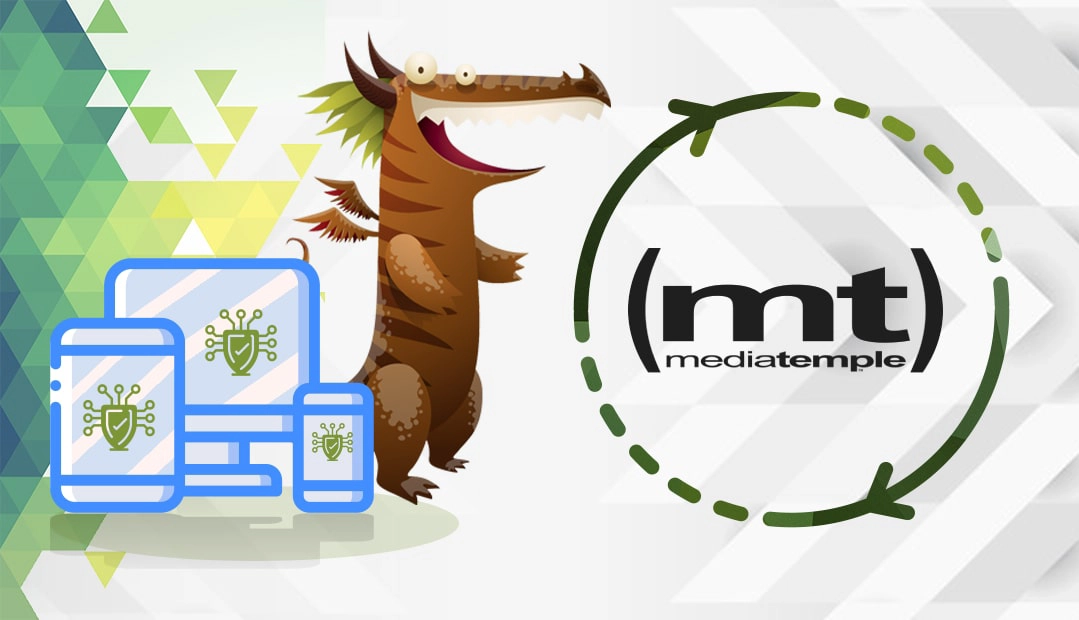 Generate a CSR Code on Media Temple Grid
To get an SSL Certificate from a trusted CA, you must submit your contact details for verification and validation via a CSR (Certificate Signing Request) code. The CSR is a block of encoded text with your website and company information.
You have two options:
Use our CSR Generator to create the CSR automatically.
Follow our step-by-step tutorial on how to generate CSR on Media Temple Grid.
That's it. Now all you have to do is wait for the SSL Certificate files to arrive in your inbox.
Install an SSL Certificate on Media Temple Grid
Your CA will send the necessary SSL files (archived in a ZIP folder) via email. Before beginning the installation, you need to download and extract your certificate files.
Unzip your certificate folder, and prepare your primary certificate file and the CA Bundle with your intermediate certificate.
Follow the steps below to add your SSL Certificate to Media Temple Grid:
Log into your Mediate Temple Grid dashboard
From the Account Center, click on Domains and select the domain you want to secure
Scroll-down to ADD-ONS and click on SSL Certificates
Note: If you want to secure an alternative domain, select ALTERNATE DOMAIN ADMIN and click on SSL Certificates
Next, to Certificate click on Import Certificate
Copy-paste your Certificate Files into the corresponding text box including BEGIN and END tags
Key: Leave this blank if you've generated your CSR code on Media Temple Grid; otherwise, copy-paste your private key
Certificates: enter your primary SSL Certificate
CA/Chain Certificate: copy-paste your intermediate certificate. If you have multiple intermediate certs, past each of them one after another
Once you've added all SSL files into the appropriate boxes, hit Save.
Note: It could take up to 24 hours to activate the SSL Certificate on your live site.
Congratulations, you've successfully installed an SSL Certificate on Media Temple!
Test Your SSL Installation
After you install an SSL Certificate on Media Temple Grid, your next step is to check your new installation for potential errors and vulnerabilities. We recommend these high-end SSL tools for instant scans and reports on the state of your SSL Certificate and its configuration.
Where to buy an SSL certificate for Media Temple Grid?
The best place to buy an SSL Certificate for Media Temple Grid is from a reputable SSL vendor such as SSL Dragon. Our prices are the lowest on the market, but there are even more benefits. We offer regular discounts and exclusive deals on all our SSL certificates, but above all, impeccable customer support. All our products are compatible with the Media Temple Grid.
SSL Dragon takes care of your sensitive data security, so your website or business can succeed online!
You can always use our helping tools such as SSL Wizard and Advanced Certificate Filter to find the perfect SSL product for your project.
If you find any inaccuracies, or you have details to add to these SSL installation instructions, please feel free to send us your feedback at [email protected]. Your input would be greatly appreciated! Thank you.