Buy a Sectigo EV Multi-Domain Certificate at a Great Price
These certificates offer top-level security at an affordable price, allowing you to secure multiple domains with just one certificate. Protect your online presence and give your customers the peace of mind they deserve with a cheap Sectigo EV Multi-Domain Certificate.


What Is Sectigo EV Multi-Domain SSL?
Sectigo EV Multi-Domain SSL Certificates are the ultimate SSL solution for companies that value efficiency and customer trust. Equipped with the latest encryption technology, Sectigo EV Multi-Domain SSL products effortlessly prevent sensitive data breaches. You can fully focus on growing your business, while your Sectigo Multi-Domain EV cert performs in the background.
Sectigo EV Multi-Domain SSL Benefits
There isn't a more affordable and reliable Multi-Domain EV SSL solution than Sectigo certificates. Whether you're a startup, or an e-commerce giant, adding a Multi-Domain EV certificate to your network of sites is one of the best security investments, and here's why:

Flawless Data Protection
The encryption technology today is so advanced that attempting to crack it is pointless. With a proper SSL configuration, you won't have to worry once about cyber thieves and data breaches. All Sectigo EV Multi-Domain certificates follow the latest security protocols and encryption standards. The ingredients that make Sectigo certificates unbreakable are the SHA-2 secure hash algorithm, 2048-bit key encryption, and up to 256-bit certificate encryption.

One Certificate Secures All Your Sites
Forget about spending hours on SSL configuration for each of your sites. Forget about going over the budget. With a single Multi-Domain EV certificate you can get the ultimate data protection for your customers on all your websites. How many websites do you need to secure? If less than 250, then one multi-domain cert is all that you need. You'll install and renew it just once. That's it. Multi-Domain certificates are the most efficient way to streamline your SSL management.

The Extended Validation Adds a Touch of Class to Your Websites
Let's be honest, premium products will always have a greater appeal to customers. When you take the extra step and install an EV SSL certificate, your company means business. It confirms to customers, beyond any doubt, that you're a trustworthy company. By displaying your official name next to your domain, you also fend off harmful phishing attacks.

A Price You Can't Refuse
Why pay for the same features elsewhere, when you can get your hands on a cheap Sectigo EV Multi-Domain SSL certificate? Sectigo has built its immaculate reputation of affordable pricing, and the Multi-Domain EV products aren't an exception. Available in the budget-friendly PositiveSSL line, Sectigo PositiveSSL EV Multi-Domain is by far the cheapest product in this segment.

An Impressive Warranty
Sectigo EV Multi-Domain SSL warranties start at $1,000,000. Such a big figure offers insurance against potential data leaks. While it's highly unlikely that it will ever be activated, the SSL Warranty gives the final peace of mind to your business and customers.
The Best Sectigo EV Multi-Domain SSL Certificates
Sectigo has created two Multi-Domain EV SSL certificates that share many common features, but also include unique specifications.
Sectigo PositiveSSL EV Multi-Domain (UCC/SAN)
Sectigo PositiveSSL EV Multi-Domain (UCC/SAN) is the most affordable multi-domain option on the market. But don't let the price fool you, this certificate is so powerful, it can secure up to 250 domains at once, all with the famous EV enabled.
It is packed with features, ready to protect your websites against cyber thieves. It's laughably cheap when compared to similar products of other brands. It comes with 3 domains by default, but you can always add more domains, raising the number to a whopping 250 domains per installation.
Additional specs contain a dynamic site seal and a one-million-dollar warranty. Overall, Sectigo Positive EV Multi-Domain SSL is an excellent all-in-one solution for securing multiple websites and obtaining the highest SSL validation.
Sectigo Multi-Domain (UCC/SAN) EV SSL
A slightly more expensive certificate is Sectigo Multi-Domain EV SSL. It features the same bulletproof encryption, but a higher warranty and level of trust. Even so, it is still way cheaper than other brands. You won't find a better value for money anywhere.
Don't Know What You Need?
Use our SSL Wizard to select what options apply to you, and we'll help you find the right SSL certificate.
Don't Know What You Need?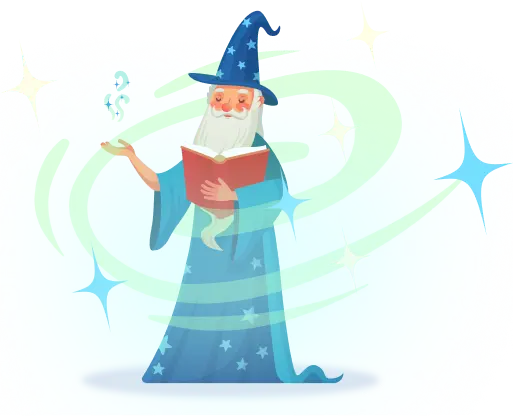 Our Clients & Key Figures

















Rated 4.9 out of 5 by 956 customers

Great selection of certificates with a clear definition of properties for each certificate makes it easy to choose the right one.

Easier and cheaper than going directly and ordering via the vendor, thank you for the information and the simple shopping experience.

Excellent customer service when I ordered the wrong cert! The support team then helped me get the correct cert and refunded me on the incorrect cert I bought! Very fast and a happy customer.

One of the most reliable SSL brands. If you need to secure subdomains and can afford it, don't think twice. Get it.

The price seems fair for an EV certificate, especially the two-year deal. Unlike my previous provider, which I won't advertise here, at SSL Dragon, the buying steps are easier and better explained.

Always a pleasure doing business with SSL Dragon. Thawte certificates consistently deliver the highest encryption and customer trust.

Was assigned to secure several NGO sites. Picked this certificate because of a higher warranty and reasonable price. It's always a pleasure to work with SSL Dragon.

Simply the best. Easy to buy and configure. Plenty of features. Can display the site seal in different languages as well.

A top-class product from a reputable company. Credits to SSL Dragon as well, for a smooth buying experience and excellent price.

This is the third SSL Certificate I buy from SSL Dragon, and the first one from GeoTrust. All I can say is the certs work as described in the specs, and the support is very friendly.

The SSL wizard recommended this certificate for our e-stores. We're already on the third renewal, and during all these years, didn't have a single issue with it.