Buy a Sectigo Wildcard SSL Certificate at a Great Price
The most convenient and cost-effective way to secure unlimited subdomains along with your primary domain. These cheap Sectigo Wildcard certificates are jam-packed with features ranging from advanced encryption to credibility indicators.


The Best Sectigo Wildcard SSL Certificates
Sectigo Wildcard SSL Certificates are available both as exclusive products or as part of the highly popular Positive SSL and Essential SSL lines. Such a variety offers something to suit every taste.
Whether you're a blogger on a tight budget, or a company willing to spend what it takes to secure your domain and subdomains, Sectigo has the perfect Wildcard SSL solution for you.

Sectigo Positive SSL Wildcard
Sectigo Positive SSL Wildcard is the most affordable wildcard certificate today. It is perfect for basic websites and small businesses. The Domain Validation means it is issued in under 5 minutes. You don't have to submit documents, just your domain name, and a valid email address. Sectigo PositiveSSL Wildcard certificate also offers a static site seal and $10,000 warranty.

Sectigo Essential SSL Wildcard
Sectigo Essential SSL Wildcard is another low-cost wildcard option for websites that don't do e-commerce. You can get it in no time by simply providing your domain name and email address. This certificate is perfect for bloggers, creative artists and online entrepreneurs. It comes with a static site seal and a $10,000 warranty.


Sectigo InstantSSL Premium Wildcard
Sectigo Instant SSL Premium Wildcard is an excellent choice for e-commerce websites, medium-sized companies, and large enterprises. The Business Validation provides additional credibility and higher customer trust. You can obtain it in one to two business days, providing your documentation is correct and up to date. Sectigo Premium Wildcard SSL includes a dynamic site seal and a $250,000 warranty.
Sectigo Multi-Domain Wildcard SSL
Sectigo PositiveSSL Multi-Domain Wildcard – is a one-of-a-kind certificate that secures multiple domains along with unlimited subdomains. It's the ultimate SSL answer to the most demanding online projects. As a part of the PositiveSSL line, this certificate is incredibly cheap. It comes with a static site, seal, a $10,000 warranty, and it's perfect for personal websites and small businesses.
Sectigo Multi-Domain Wildcard SSL secures multiple domains and subdomains under a single SSL installation. It streamlines SSL management by saving time and money. The only viable solution for a complex network of sites, this powerful certificate comes out of the box with a dynamic site seal and a $250,000 warranty. The option to secure up to 250 domains is also available.
Sectigo Wildcard SSL Benefits
For more than 20 years, Sectigo has proved its worth in the SSL market. Whether it's affordable pricing you're looking for or flexible SSL solutions for complex problems, Sectigo ticks all the boxes. Here are the top five reasons why customers all over the world choose Sectigo Wildcard SSL certificates:

A Wide Range of Wildcard Options
Sectigo has created a Wildcard certificate to fit every need. Sectigo Wildcard DV certificates are ideal for personal websites, online portfolios, and blogs. You can get them in 5 minutes without any paperwork. On the other hand, Sectigo Wildcard BV certificates are perfect for online stores, medium-sized companies, and large organizations. Finally, Sectigo Multi-Domain Wildcard certificates are the most powerful SSL products on the market. A single Multi-Domain cert can secure up to 250 domains along with unlimited subdomains.

Full Browser Compatibility and Large-Scale Server Support
99.3% of web browsers trust Sectigo SSL wildcard certificates. Even older browser versions have full support. Sectigo is also compatible with popular server platforms including Microsoft IIS, Microsoft Exchange, Apache, Nginx, and many more. Sectigo certificates can run on all the major email clients such as Microsoft Outlook, Mozilla Thunderbird, The Bat, and others.

Immaculate Data Protection
Sectigo employs high-end encryption technologies to keep your website safe. The SHA-2 secure hash algorithm ensures that not even the brightest cyber thief will come close to sniffing sensitive data. Your visitors and customers are always safe.

Incredible Low Prices
Sectigo is synonymous with cheap SSL certificates. You won't find better value for money anywhere on the market. No matter how tight your budget is, there's an affordable wildcard certificate waiting for you. The budget-friendly Sectigo Positive wildcard SSL line includes both a regular wildcard and Multi-Domain wildcard certificates.

Powerful Extra Features
All Sectigo Wildcard SSL Certificates include additional features to further empower your website. Besides state of the art encryption, you will receive a static or dynamic site seal for greater customer trust and an impressive warranty against potential data breaches.
Why Are Sectigo SSL Wildcard Certs So Cheap?
One of Sectigo's main strategies is to set the SSL prices lower than its competitors. As a result, even the more sophisticated Sectigo SSL wildcard certificates are very affordable. But that's just the beginning. The prices become incredibly low when you don't buy directly from Sectigo, but from an authorized SSL reseller instead.
SSL Dragon is a prime example of a successful partnership between Sectigo and a reseller company. Since we buy the SSL Certificates in bulk, Sectigo gives us massive discounts, and in turn, we are able to keep the prices at the minimum. Moreover, you can reduce the cost of your Sectigo SSL wildcard certificate even further when buying it for multiple years.
Don't leave your subdomains unprotected. Invest in a Sectigo wildcard certificate today, and your visitors and customers will thank you.
Don't Know What You Need?
Use our SSL Wizard to select what options apply to you, and we'll help you find the right SSL certificate.
Don't Know What You Need?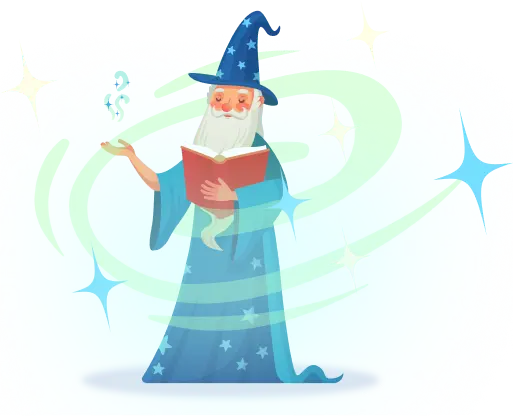 Our Clients & Key Figures

















Rated 4.9 out of 5 by 956 customers

Great selection of certificates with a clear definition of properties for each certificate makes it easy to choose the right one.

Easier and cheaper than going directly and ordering via the vendor, thank you for the information and the simple shopping experience.

Excellent customer service when I ordered the wrong cert! The support team then helped me get the correct cert and refunded me on the incorrect cert I bought! Very fast and a happy customer.

One of the most reliable SSL brands. If you need to secure subdomains and can afford it, don't think twice. Get it.

The price seems fair for an EV certificate, especially the two-year deal. Unlike my previous provider, which I won't advertise here, at SSL Dragon, the buying steps are easier and better explained.

Always a pleasure doing business with SSL Dragon. Thawte certificates consistently deliver the highest encryption and customer trust.

Was assigned to secure several NGO sites. Picked this certificate because of a higher warranty and reasonable price. It's always a pleasure to work with SSL Dragon.

Simply the best. Easy to buy and configure. Plenty of features. Can display the site seal in different languages as well.

A top-class product from a reputable company. Credits to SSL Dragon as well, for a smooth buying experience and excellent price.

This is the third SSL Certificate I buy from SSL Dragon, and the first one from GeoTrust. All I can say is the certs work as described in the specs, and the support is very friendly.

The SSL wizard recommended this certificate for our e-stores. We're already on the third renewal, and during all these years, didn't have a single issue with it.