Buy a Thawte SSL Certificate at a Great Price
As a platinum partner of Thawte, we are able to offer cheap Thawte SSL certificates to our customers. Best of all, you can save even more money when buying for multiple years. And, if you're not impressed with Thawte's performance, there is always the 25-day money back guarantee.


What Is Thawte SSL?
Thawte is a premium yet affordable SSL brand that brings the ultimate SSL package to your website. Both small and large businesses use Thawte certificates to achieve encryption best practices while reducing operating costs.
Thawte is a well-known SSL brand with an impeccable reputation worldwide. It's one of the oldest and most experienced Certificate Authorities and a reliable web security partner for any business. Thawte has the largest international presence among Certificate Authorities, issuing over 945,000 SSL certificates to date, in more than 190 countries.
As the first SSL provider to issue digital certificates to domains registered outside of the US, Thawte has forever cemented itself as a truly international Certificate Authority. All Thawte SSL certificates come with the Thawte Trusted Site Seal, a great security indicator to further boost customer trust. Best of all, Thawte Trusted Site Seal is available in 18 languages, making your local customers feel more secure while browsing your website. By easily identifying websites in their own language, customers are more likely to buy your services and products.
Thawte SSL Benefits
Here's why Thawte SSL Certificates are the best web security investment you can make today:

A Brand Everyone Respects
Thawte is almost synonymous with SSL Certificates. Due to its impressive 20-year longevity and international range, users of all nationalities associate Thawte with web security and stability. Getting a Thawte certificate for your site is like buying a shiny new sports car. Everyone will want a ride, same as every visitor will feel confident buying from your site.

Ultra-Powerful Encryption
Thawte SSL certificates can easily handle non-stop transactions between users' browsers and websites' servers. With the latest encryption technology at play, customers can pass their sensitive information to you with added confidence. Thawte employs several layers of encryption security such as SHA -2 Secure Hash Algorithm, 2048-bit certificate encryption, and up to 256-bit key encryption to keep cyber thieves away.

SSL Certificates for Every Need
Thawte has created specific SSL certificates to fit every need and budget. If you're looking for a cheap Thawte SSL certificate, then Thawte SSL123 is your best choice. Does your website have subdomains? If yes, then Thawte Wildcard SSL Certificates offer the best value for money for securing an unlimited number of subdomains. Finally, if you're a code publisher, Thawte Code Signing SSL Certificate will protect your software, scripts, and codes from being altered by malicious attackers.

99.3% Browser Compatibility
Thawte SSL Certificates are fully compatible with all the major web browsers, as well as some lesser-known names such as Camino and Konqueror. Mobile support is also extensive. Thawte certificates run smoothly on Android, Apple iPhone, Microsoft Windows Mobile, RIM Blackberry, and many more.
You can install Thawte's products on various server platforms and email clients. In fact, Thawte SSL Web Server, and Thawte Web Server EV are the best certificates in the business when it comes to handling heavy traffic and server overload.

Premium SSL Security at an Affordable Price
As platinum partners of Thawte, we can buy large quantities of SSL certificates at insanely low prices and pass the savings to you. Whether you need a cheap Thawte Web Server SSL Certificate or a cheap Thawte Code Signing product, SSL Dragon is your one-stop-place to get them.

Thawte Secured Site Seal
Available in 18 languages, Thawte Secured Site Seal is the only multilingual security indicator you'll ever need. It inspires trust and credibility to your local and international customers. You can place it anywhere on your website to showcase your high-security standards. Thawte Secured Site Seal comes for free along with the SSL Certificate and features Thawte's highly recognizable logo.

A Huge Warranty
All Thawte SSL Certificates include a generous warranty in case of a fraudulent issuance or a data breach. If something goes wrong with your certificate on Thawte's side, all potential damages are covered.
Thawte Certificates Types
Thawte SSL 123
Thawte SSL 123 certificate is the most affordable Thawte product. It's the best Domain Validation Certificate on the market, featuring a whopping $500,000 warranty. You can get this cheap Thawte SSL123 cert in just 5 minutes. No paperwork required.
It secures one domain and is ideal for traffic-heavy blogs, online stores, and small businesses. It comes with the multilingual Thawte Secured Site Seal to further enhance customer trust.
Thawte Web Server
Thawte Web Server SSL is a versatile certificate, perfect for e-commerce websites, and organizations that need to prove their identity. It secures one domain by default, and up to 99 additional SANs on request.
You can get this cert in 1-2 business days, or even faster If your company's documentation is up to date. The extra features include a $250,000 warranty and the Thawte Secured Site seal.
Thawte Web Server EV is a premium Extended Validation Certificate that secures one domain by default, and up to 99 domains on request. It is ideal for high traffic e-commerce sites, online shops, enterprises, banks, and financial institutions.
A free dynamic site seal, and a massive warranty worth $750,000 compliment this cheap Thawte Web Server EV SSL Certificate.
Thawte Wildcard SSL
Thawte Wildcard SSL Certificates secure one main domain plus unlimited subdomains, saving time and money in the process.
Thawte SSL 123 Wildcard is a domain validation certificate, excellent for online shops and small companies. It comes with Thawte's trademark features such as Thawte Secured Site Seal and a $500,000 warranty.
On top of that, it includes unlimited server licensing. You can get this cheap Thawte Wildcard SSL certificate in just 5 minutes without the hassle of paperwork.
Thawte Wildcard SSL certificate is a Business Validation certificate, best suitable to e-commerce sites, small organizations, and medium-sized businesses. It features unlimited server licensing, a $125,000 warranty, and the multilingual Thawte Secured Site Seal.
You can obtain this Thawte SSL Wildcard certificate in 1-2 business days after the CA verifies your official documents.
Don't Know What You Need?
Use our SSL Wizard to select what options apply to you, and we'll help you find the right SSL certificate.
Don't Know What You Need?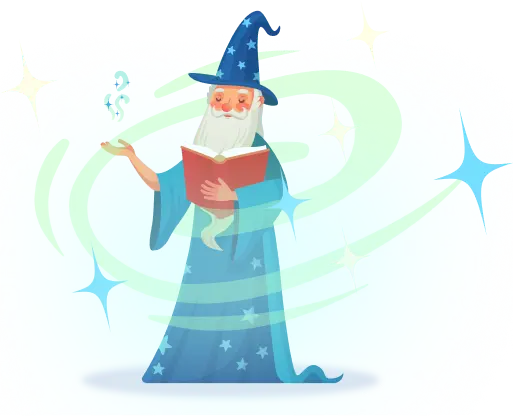 Our Clients & Key Figures

















Rated 4.9 out of 5 by 966 customers

Great selection of certificates with a clear definition of properties for each certificate makes it easy to choose the right one.

Easier and cheaper than going directly and ordering via the vendor, thank you for the information and the simple shopping experience.

Excellent customer service when I ordered the wrong cert! The support team then helped me get the correct cert and refunded me on the incorrect cert I bought! Very fast and a happy customer.

One of the most reliable SSL brands. If you need to secure subdomains and can afford it, don't think twice. Get it.

The price seems fair for an EV certificate, especially the two-year deal. Unlike my previous provider, which I won't advertise here, at SSL Dragon, the buying steps are easier and better explained.

Always a pleasure doing business with SSL Dragon. Thawte certificates consistently deliver the highest encryption and customer trust.

Was assigned to secure several NGO sites. Picked this certificate because of a higher warranty and reasonable price. It's always a pleasure to work with SSL Dragon.

Simply the best. Easy to buy and configure. Plenty of features. Can display the site seal in different languages as well.

A top-class product from a reputable company. Credits to SSL Dragon as well, for a smooth buying experience and excellent price.

This is the third SSL Certificate I buy from SSL Dragon, and the first one from GeoTrust. All I can say is the certs work as described in the specs, and the support is very friendly.

The SSL wizard recommended this certificate for our e-stores. We're already on the third renewal, and during all these years, didn't have a single issue with it.