Buy a GoGetSSL SSL Certificate at Cheap Prices
SSL certificates for every possible need – whether you need a budget-friendly cert to secure your site or a more complex solution for your business, GoGetSSL is here to help. Get the best value for money with cheap GoGetSSL Certificates.


GoGetSSL Certificates Benefits
GoGetSSL is a brand new addition to our family of trustworthy SSL brands.
Find out below why GoGetSSL certificates are in high demand right now:

Encryption Impossible to Crack
GoGetSSL certificates follow the latest, high-end encryption protocols to secure users' data. The SHA-2 secure hash algorithm coupled with a strong certificate and key encryption protects online communications from cyber-attackers.

99.3% Browser Compatibility
GoGetSSL products will work on almost any web and mobile browser, including older versions. With HTTPS encryption all but mandatory, a valid SSL certificate is essential for SEO. Without an SSL cert, your site won't appear in search engine result pages.

Large-Scale Server and Email Client Support
You can install a GoGetSSL certificate on the majority of web servers, email clients, and VPN appliances. No matter how complex your system is, GoGetSSL provides the all-important encryption to sensitive information across the Internet.

Extra Features to Boost Users Trust
GoGetSSL products include static and dynamic site seals to further enhance customer trust. You can place them anywhere on your site. On top of that, all GoGetSSL certificates come with an SSL warranty against potential data breaches for your users' peace of mind.

Wide Range of Certificates for Every Budget and Project
GoGetSSL certs can validate domain ownership as well as business identity, and even public IP addresses. You can choose from Domain Validation, Business Validation, and Extended Validation products to meet your specific security requirements. Moreover, GoGetSSL offers affordable wildcard and multi-domain certificates to secure subdomains and multiple websites under a single installation.

Multi-Year SSL Subscription
With the SSL validity capped at just one year, a multi-year SSL subscription is an excellent way to streamline your certificate management and save money in the process. Now, you can buy a GoGetSSL certificate for two and three years at a highly discounted price. Learn more about multi-year SSL plans in our FAQ section.
GoGetSSL Certificates Types
Domain Validation GoGetSSL Certificates
If you need to secure a basic site or a blog, then a GoGetSSL Domain SSL Validation certificate is the optimal solution. Issued in 5 minutes, this affordable certificate offers the same security benefits as any other premium product.
Extensive Validation GoGetSSL Certificates
Sometimes you need the extra assurance and protection to operate successfully. If you're after the highest level of customer trust, then GoGetSSL Business Trust EV or GoGetSSL BusinessTrust EV SAN (secures multiple domains) are the perfect solutions for your project. EV certificates are the strongest indicator of a genuine company. On top of that, they protect your business from phishing attacks.
Wildcard GoGetSSL Certificates
With GoGetSSL Wildcard SSL, you can secure an unlimited number of subdomains with just one installation and renewal. It's cheap and convenient. You can add as many subdomains as you need anytime. All you have to do is simply reissue the certificate.
Multi-Domain GoGetSSL Certificates
When you need to secure multiple websites, GoGetSSL Multi-Domain SSL is the perfect answer. It comes with three domains by default (1 in CSR plus 2 SANs), but you can add up to 250 SANs at the checkout.
Multi-Domain Wildcard GoGetSSL Certificates
GoGetSSL Multi-Domain Wildcard SSL is a powerful product that secures multiple single domains and wildcard domains under a single installation. This two in one certificate can encrypt even the most complex systems and large networks of sites.
Public IP SAN GoGetSSL Certificates
GoGetSSL is the only brand to provide a unique Multi-Domain SSL for securing public IP addresses. One of its best features is the Domain Validation, which allows you to install it within minutes after the purchase. GoGetSSL Public IP SAN includes 2 IP SANs by default, but you can add more at the checkout.
Code Signing GoGetSSL Certificates
GoGetSSL also provides CodeSigning certificates for code publishers. CodeSigning certs authenticate and secure software, apps, and codes. With individual, business, and extended validation available, GoGetSSL Code Signing SSL and GoGetSSL EV Code Signing are sought after by independent developers and IT companies.
Don't Know What You Need?
Use our SSL Wizard to select what options apply to you, and we'll help you find the right SSL certificate.
Don't Know What You Need?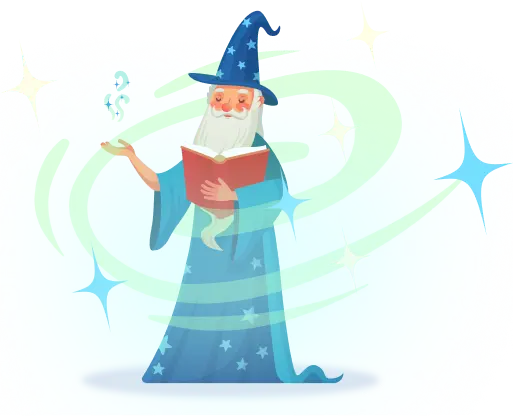 Our Clients & Key Figures

















Rated 4.9 out of 5 by 966 customers

Great selection of certificates with a clear definition of properties for each certificate makes it easy to choose the right one.

Easier and cheaper than going directly and ordering via the vendor, thank you for the information and the simple shopping experience.

Excellent customer service when I ordered the wrong cert! The support team then helped me get the correct cert and refunded me on the incorrect cert I bought! Very fast and a happy customer.

One of the most reliable SSL brands. If you need to secure subdomains and can afford it, don't think twice. Get it.

The price seems fair for an EV certificate, especially the two-year deal. Unlike my previous provider, which I won't advertise here, at SSL Dragon, the buying steps are easier and better explained.

Always a pleasure doing business with SSL Dragon. Thawte certificates consistently deliver the highest encryption and customer trust.

Was assigned to secure several NGO sites. Picked this certificate because of a higher warranty and reasonable price. It's always a pleasure to work with SSL Dragon.

Simply the best. Easy to buy and configure. Plenty of features. Can display the site seal in different languages as well.

A top-class product from a reputable company. Credits to SSL Dragon as well, for a smooth buying experience and excellent price.

This is the third SSL Certificate I buy from SSL Dragon, and the first one from GeoTrust. All I can say is the certs work as described in the specs, and the support is very friendly.

The SSL wizard recommended this certificate for our e-stores. We're already on the third renewal, and during all these years, didn't have a single issue with it.