Buy Comodo SSL Certificates at Cheap Prices
Whether you need to secure a blog, an e-commerce store, or a high-end startup, Comodo has a fitting certificate for any project. Best of all, your budget will never be an issue because of the excellent pricing structure. But don't trust our word! See for yourself as we present the different types of Comodo certificates.


Comodo Certificates Types
With over 3 million users worldwide, Comodo SSL certificates need no introduction to the tech-savvy. The Comodo SSL price is the lowest on the market, while its unparalleled range of products satisfies even the most intricate systems.
Comodo Positive SSL
When it comes down to price, Comodo Positive SSL certificates have no competition. Specifically intended for users with constricted budgets, the Positive SSL line makes premium certificates affordable to anyone. Boasting the same sophisticated features and bulletproof encryption as any other certificate, Positive SSL stands out on its own.
If you're looking for a cheap Comodo SSL certificate with a decent warranty, then the Positive SSL products are what you need. Second to none, the Positive SSL line includes the following certificates:

Comodo Positive SSL
Comodo Positive SSL Wildcard
Comodo Positive SSL Multi-Domain
Comodo Positive SSL Multi-Domain Wildcard
Comodo Positive SSL EV
Comodo Positive SSL EV Multi-Domain
Comodo Essential SSL
Just as the name implies, a Comodo Essential SSL certificate covers the basics and is an optimal choice for users who need to validate their domain without the paperwork hassle. As DV certificates, the Essential SSL products come with the same coveted features as their more expensive alternatives, like site seals, an SSL warranty, and unbreakable encryption.

Comodo Essential SSL
Comodo Essential SSL Wildcard
Comodo Instant SSL
If you run a company and need to encrypt your website, get a Comodo Instant SSL certificate. It's the cheapest Business Validation option on the market – an ideal choice for small businesses, startups, and even larger organizations. Moreover, with Comodo Instant SSL Premium, you can also secure a public IP address ,as it's one of the few certificates supporting this unique feature.


Comodo Instant SSL
Comodo Instant SSL Premium
Comodo Wildcard SSL Certificates
Comodo Wildcard SSL certificates allow you to encrypt an unlimited number of subdomains along with the main domain under a single SSL certificate. The one-time installation and renewal reduce the configuration period, while the unlimited subdomains option saves you tons of money.


Comodo Multi-Domain Wildcard
When you need to secure multiple domains, the best money-saving option is a Comodo multi-domain SSL certificate. It can protect up to three domains by default and 250 SANs in total, all under a single SSL installation.
Comodo offers several multi-domain certificates that streamline SSL management. But the most flexible is the Comodo Multi-Domain Wildcard certificate which lets you encrypt multiple domains and unlimited subdomains in one go.
Comodo EV SSL Certificates
EV stands for Extended Validation – the most thorough and complex verification procedure of a company's legal credentials. Ideal for large businesses, banks, and financial institutions, Extended Validation certificates offer the highest level of trust and protection against phishing attacks.
The EV SSL price is generally higher, but not at Comodo. Even the highly-popular Comodo EV Multi-Domain certificates are affordable to companies of all sizes.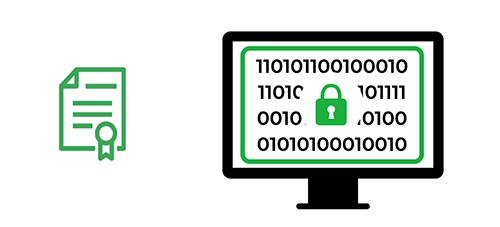 Comodo Code Signing Certificates
Are you a code publisher? Then we don't need to tell you how important keeping your software clean and trustworthy is. A Comodo Code Signing certificate achieves precisely that.
It protects your code from being tampered with and provides the necessary trust to users and operating systems when displaying verified software details. Any changes to your original code trigger a security warning.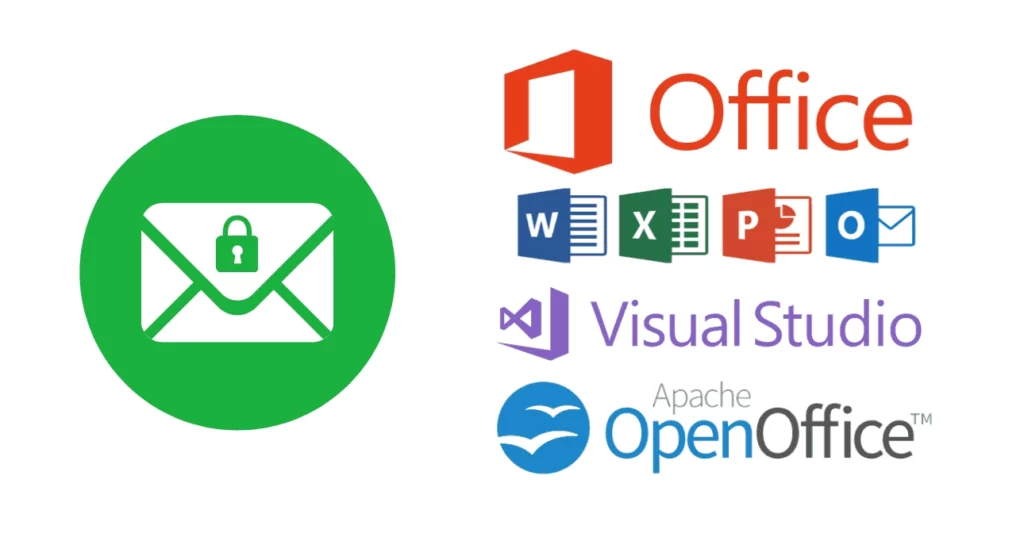 Comodo Email Certificates
Email is the most hacked system in the world. So many users neglect to protect their messages when the solution is efficient and affordable – a Comodo Email certificate. Also called CPAC (Comodo Personal Authentic Certificates) and S/MIME (Secure Multipurpose Internet Mail Extensions), these certs offer the ultimate email protection.
Besides digitally signing email correspondence, CPAC certificates digitally sign Microsoft® Office and OpenOffice company documents. Moreover, they provide two-factor authentication to your personal or corporate email accounts.
Comodo Trial SSL Certificates
Sometimes, you may not know whether a certificate is best for your particular situation and would like to test it before buying. Comodo Trial SSL offers you this chance. You can run it for 90-days without spending a dime, and once the free trial expires, continue with the commercial version or pick any other certificate of your liking.
Comodo Trial SSL is available during checkout when purchasing the Comodo Essential SSL, Comodo Positive SSL, or Comodo SSL Certificate. It includes all the paid features, so you get a fully-functional certificate for three months free of charge.
Why Should I Choose a Comodo SSL Certificate?
Comodo SSL certificates are selling like crazy, but why are they so popular? What makes them thrive in a highly-competitive market? It's all about smart pricing and the sheer choice of products.
Luxury of Choice: An SSL certificate for any website. Comodo certificates can encrypt websites of any size and complexity. From personal blogs to massive online stores and everything in between. Besides that, they also offer Code Signing and email certificates to secure critical assets such as software and email correspondence.
Order a Comodo Certificate Today for:
Personal websites
E-commerce websites
Large, medium, and small businesses
Banks and financial institutions
Microsoft Exchange and Office Communication Servers
Mail and intranet servers
Unlimited subdomains
Multiple-Domains
Digital software
Unbeatable prices. Comodo has always been synonymous with affordable SSL prices. You can get a cheap Comodo SSL certificate per year for the cost of your favorite beverage. And with so many options available, you'll find a suitable cert for your budget in no time. Comodo SSL price starts at just 7.83$ for an entry-level DV SSL certificate and reaches up to 420% for Comodo OV Wildcard SSL.
Encryption you can trust. Comodo Certificates follow the latest encryption technology and protocols to keep attackers at bay. Cracking the SSL encryption is beyond human capabilities. All certs provide 2048-bit key encryption and 256-bit certificate encryption. They support the SHA -2 secure hash algorithm and adhere to the most recent security guidelines.
Remarkable Compatibility. Comodo Certificates are compatible with 99.3% of browsers, including older versions. You can also install them on almost all the servers running on Windows, Linux, macOS, and other operating systems. Finally, Comodo certs will work on a host of email clients and mobile apps.
Impressive Warranties. All Comodo certificates come with an SSL warranty against a highly unlikely data breach. Comodo warranties range between $10,000 to $1,000,000 and offer peace of mind to website owners and their customers in case of certificate miss-issuance from the CA.
Excellent Customer Trust. Comodo is a brand most average users learn about sooner or later. It's been a mainstay in the SSL industry for an entire decade before it eventually rebranded to Sectigo. Nevertheless, Comodo is still etched in users' memory – a testament to the CA's reputation and excellent services.
Still, Why Are Comodo SSL Certificates So Cheap?
You may be thinking – something doesn't add up. If Comodo certificates come packed with features, why are they so cheap compared to other providers? The key to Comodo's longevity and success is the admirable pricing policy that's been going since the company entered the market.
After the acquisition and rebranding, Sectigo has kept the same low prices and improved the already-efficient distribution channels. Sectigo/Comodo sell their certificates in bulk at highly discounted prices to us, and we're just passing the savings on to our customers. In the end, everybody gains, and everybody is happy!
What Is the Difference Between Comodo and Sectigo SSL Certificates?
Comodo had been at the forefront of SSL evolution since its inception until its rebranding to Sectigo in 2018. As a founding member of the CA/Browser forum and the first CA to introduce Extended Validation certificates, Comodo's name echoes through the SSL industry long after its acquisition by San Francisco Partners.
Today, Comodo is no longer a public CA and has not issued a certificate since San Francisco Partners took over and rebranded to Sectigo. Comodo and Sectigo are independent businesses with separate management, employees, systems, and technology products. The original Comodo Group still operates in the cybersecurity space offering Security-as-a-Service products and antivirus software, but the Comodo Certificate Authority is now defunct.
After the name change, all Comodo SSL certificates remained valid until the expiration without further actions required from the users' part. To this day, Sectigo uses the old legacy Comodo roots but also its own public roots when issuing SSL certificates.
How Can I Buy a Comodo SSL Certificate?
You've already landed on the right site! Our intuitive website will walk you through the entire buying process. Browse the large selection of Comodo Certificates, and click on View Details to learn more about the specs.
Once you're happy with your choice, in the right panel, select the number of years (multiple years will cost you less), and click on Buy Now. Configure your options and proceed to checkout. Enter a promo code (if applicable) and then fill in the details to complete your order.
Don't know what you need?
Use our SSL Wizard to select what options apply to you, and we'll help you find the right SSL certificate.
Don't know what you need?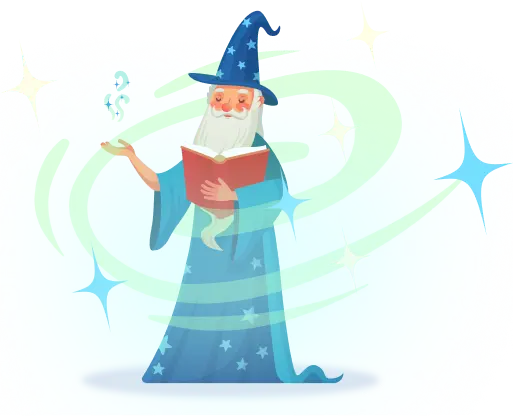 Our Clients & Key Figures

















Rated 4.9 out of 5 by 968 customers

Great selection of certificates with a clear definition of properties for each certificate makes it easy to choose the right one.

Easier and cheaper than going directly and ordering via the vendor, thank you for the information and the simple shopping experience.

Excellent customer service when I ordered the wrong cert! The support team then helped me get the correct cert and refunded me on the incorrect cert I bought! Very fast and a happy customer.

One of the most reliable SSL brands. If you need to secure subdomains and can afford it, don't think twice. Get it.

The price seems fair for an EV certificate, especially the two-year deal. Unlike my previous provider, which I won't advertise here, at SSL Dragon, the buying steps are easier and better explained.

Always a pleasure doing business with SSL Dragon. Thawte certificates consistently deliver the highest encryption and customer trust.

Was assigned to secure several NGO sites. Picked this certificate because of a higher warranty and reasonable price. It's always a pleasure to work with SSL Dragon.

Simply the best. Easy to buy and configure. Plenty of features. Can display the site seal in different languages as well.

A top-class product from a reputable company. Credits to SSL Dragon as well, for a smooth buying experience and excellent price.

This is the third SSL Certificate I buy from SSL Dragon, and the first one from GeoTrust. All I can say is the certs work as described in the specs, and the support is very friendly.

The SSL wizard recommended this certificate for our e-stores. We're already on the third renewal, and during all these years, didn't have a single issue with it.