Domain Validation (DV) Multi-Domain SSL Certificates secure multiple domains and subdomains. With just a one-time installation and renewal period, Multi-Domain DV certificates are the most cost-efficient SSL products on the market. They simplify the SSL management of your entire network of sites, requiring your involvement only twice: during the first setup and at the certificate renewal. You can spend the rest of the time improving your online projects, all while the Multi-Domain Certificate seamlessly protects them from cyber-thieves.


What is Domain Validation?

Unlike BV and EV multi-domain certificates, DV multi-domain products don't require any paperwork whatsoever. Both individuals and companies can get a DV multi-domain cert within minutes. That's Domain Validation in a nutshell: straightforward application, and instant approval.
All you have to do is prove domain ownership and submit a valid email (e.g., [email protected]) to your Certificate Authority. If your CSR (Certificate Signing Request) doesn't have typos or spelling mistakes, expect to receive your certificate in just 5 minutes.
DV Multi-Domain certificates don't offer the highest level of customer trust, but they excel in other areas. Besides being incredibly cheap, these flexible SSL products deliver the same advanced encryption as any other certificate, be it BV or EV.
Whether you need to protect a couple of your blogs or dozens of heavy websites, a DV Multi-Domain certificate has got you covered. It helps solo entrepreneurs, small businesses, startups, and NGOs streamline the SSL management across a large number of sites.
How DV Multi-Domain SSL Certificates work?

DV Multi-Domain SSL Certificates secure both your internal and external domains/subdomains under a single SSL installation and a one-time renewal period. To get a Domain Validation cert, you need to prove to the CA that you are the owner of the website you want to encrypt. With no documents and company information needed, filling in your CSR request is easy.
Depending on the SSL brand or product you pick, your DV Multi-Domain SSL certificate will include up to 4 additional domains by default (called SANs). If you need more domains, you can always buy additional SANs on the checkout page. For instance, with a Sectigo PositiveSSL Multi-Domain SSL Certificate, you can secure four domains by default and a maximum of 250 SANs on request.
Let's say that you want to protect just four domains; here's what you can secure:
Four different domains:
yoursite.com
yoursecondsite.com
yourthirdsite.com
yourforthsite.com
Four different subdomains:
blog.youriste.com
store.yoursite.com
forum.yoursite.com
es.yoursite.com
Four different domains and subdomains:
yoursite.com
blog.yoursite.com
anothersite.com
shop.anothersite.com
To configure your DV Multi-Domain certificate, you must submit the following info about your domain in the CSR.
The FQDN (Fully Qualified Domain Name). For example, yoursite.com
A valid email address
During the CSR (Certificate Signing Request) generation, please type your first domain to which you want to assign the Multi-Domain cert. For instance, yoursite.com. Right under the CSR text area, in the additional domains' fields (SANs), add the rest of domains or subdomains you want to secure. After your CA signs and sends the SSL certificate files to your inbox, you can continue with the installation.
Important! Sectigo also offers a one of a kind DV Multi-Domain Certificate that can secure unlimited subdomains along with multiple domains. If you buy the Sectigo PositiveSSL Multi-Domain (UCC/SAN) Wildcard SSL certificate, here's what you need to remember:
When you add a SAN item such as *.yoursite.com, you secure its unlimited subdomains, but not the domain itself. To protect all your domains and subdomains, you'll have to configure the Multi-Domain Wildcard SSL cert as follows:
yoursite.com (specified in your CSR)
*.yoursite.com (for all subdomains)
yoursecondsite.com
*.yoursecondsite.com (for all subdomains)
A Multi-Domain Wildcard cert allows you to protect second-level subdomains as well. For instance:
yoursite.com (specified in your CSR)
*.yoursite.com
*.blog.yoursite.com
anothersite.com
Multi-Domain Wildcard SSL certificates allow you to add as many subdomains as you want, whenever you need, without reissuing your Wildcard cert each time you assign a new subdomain.
Sectigo PositiveSSL Multi-Domain is the cheapest multi-domain SSL certificate on the market. It secures multiple domains and is perfect for non-ecommerce websites. If you have a few basic sites or blogs, this is the only multi-domain certificate you'll ever need. It comes with a static site seal to further boost customer trust and a $10,000 warranty for your peace of mind. Sectigo Positive SSL Multi-Domain is compatible with Microsoft Products such as Exchange Server, IIS, Office, and Skype, as well as other major platforms. It runs perfectly on 99.3% of web browsers, and all the popular email clients.


Sectigo Positive SSL Multi-Domain Wildcard is a unique certificate that lets you encrypt multiple domains and unlimited subdomains. It comes with 4 domains out of the box, but you can add up to 250 SANs on the checkout page. For what it can do, this versatile certificate is very affordable. You get not only state of the art encryption, but also a static site seal for all your sites. Sectigo Positive SSL Multi-Domain works on all the major browsers, server platforms, and email clients, including the popular Microsoft products. The $10,000 warranty offers additional protection against potential damages.
Sectigo SSL UCC DV
Sectigo SSL UCC DV is another top-class multi-domain certificate. It secures multiple domains and subdomains and is ideal for personal websites, small businesses, and startups. This flexible certificate offers a bigger, $50,000 warranty and a site seal to improve customer trust. Sectigo DV UCC SSL includes 3 domains by default and a maximum of 250 SANs on request. You can install it on all the popular servers and email clients such as IIS, Exchange Server, and many more. With a 99.3% browser compatibility, Sectigo SSL UCC DV will protect all your visitors, no matter what browser they use.
Don't know what you need?
Use our SSL Wizard to select what options apply to you, and we'll help you find the right SSL certificate.
Don't know what you need?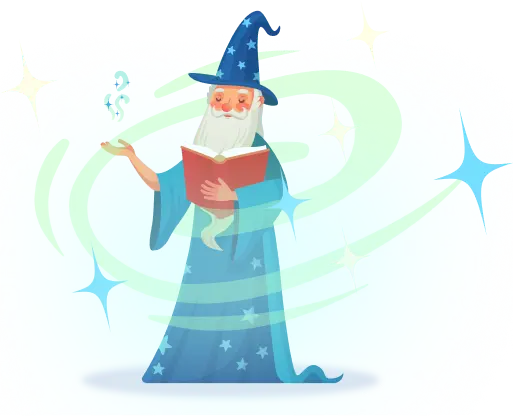 Our Clients & Key Figures

















Rated 4.9 out of 5 by 966 customers

Great selection of certificates with a clear definition of properties for each certificate makes it easy to choose the right one.

Easier and cheaper than going directly and ordering via the vendor, thank you for the information and the simple shopping experience.

Excellent customer service when I ordered the wrong cert! The support team then helped me get the correct cert and refunded me on the incorrect cert I bought! Very fast and a happy customer.

One of the most reliable SSL brands. If you need to secure subdomains and can afford it, don't think twice. Get it.

The price seems fair for an EV certificate, especially the two-year deal. Unlike my previous provider, which I won't advertise here, at SSL Dragon, the buying steps are easier and better explained.

Always a pleasure doing business with SSL Dragon. Thawte certificates consistently deliver the highest encryption and customer trust.

Was assigned to secure several NGO sites. Picked this certificate because of a higher warranty and reasonable price. It's always a pleasure to work with SSL Dragon.

Simply the best. Easy to buy and configure. Plenty of features. Can display the site seal in different languages as well.

A top-class product from a reputable company. Credits to SSL Dragon as well, for a smooth buying experience and excellent price.

This is the third SSL Certificate I buy from SSL Dragon, and the first one from GeoTrust. All I can say is the certs work as described in the specs, and the support is very friendly.

The SSL wizard recommended this certificate for our e-stores. We're already on the third renewal, and during all these years, didn't have a single issue with it.