Buy an OV SSL Certificate at a Great Price
OV SSL certificates improve customer trust. Upon inspecting your certificate details, your visitors will see your legal name and location inside. When users know who is operating the website, they are more willing to share their personal information and buy products from you.


Wildcard OV SSL Certificates


A Wildcard OV SSL Certificate helps companies of all sizes secure unlimited subdomains and their main domain. If your business uses subdomains to deliver content, you need a Wildcard Certificate. The regular, single-domain SSL products can protect only the primary domain name and its pages, while Wildcard SSL seamlessly secures as many subdomains as you want. Best of all, Wildcard certificates save time and money during installation and renewal.
Multi-Domain OV SSL Certificates

A Multi-Domain OV SSL certificate secures multiple domain names and sometimes subdomains under a single SSL installation. A single OV Multi-Domain cert can encrypt up to 250 sites. Once you add it to your server, it will encrypt all your websites. The renewal is also straightforward. When you renew your domain, all other sites will follow suit.
Multi-Domain Business Validation certificates reduce your workload by saving valuable time and resources. Instead of buying and configuring separate SSL Certificates for each site, you buy an OV SSL certificate and then focus on growing your business.
Code Signing OV SSL Certificates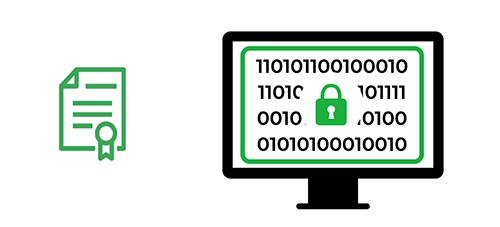 Code Signing OV SSL Certificates secure downloadable goods such as codes, scripts, and software products by digitally signing them. A Code Signing OV certificate ensures the authenticity and integrity of your company's digital content. It lets you deliver the original, unaltered code to your customers and keeps their machines and devices clean.
A OV Code Signing cert follows the same validation process as regular OV SSL products. You must provide up-to-date paperwork and wait a few business days for it to arrive.
What is an OV SSL certificate?


Organization Validation SSL Certificates or OV SSL Certificates (also known as Business Validation SSL) secure websites and web shops that belong to registered businesses.
If you operate an e-commerce website and accept credit card payments, securing it with an OV SSL certificate is not an option but a necessity. It's your responsibility to protect your customers' sensitive data by following the latest security guidelines. The PCI (Payment Card Industry) standards define a set of mandatory rules for all the entities that process online transactions. One essential requirement is to have at least a OV SSL certificate for data encryption.
All Organization SSL certificates come with extra features to further boost your website's reputation. The SSL warranty ensures that your visitors will receive generous compensation in the unlikely event of a data breach or false issuance. Best of all, the highly recognizable static and dynamic site seals highlight your impeccable security standards. You can place them anywhere on your site to enhance trustworthiness.
Unlike Domain Validation where you have to prove domain ownership via email, Organization Validation requires an extensive verification of your company's credentials. Besides providing your domain name and a valid email address, you also have to submit up to date company documentation to receive business authentication. After the CA performs thorough checks on your business and ensures that it is genuine, it will issue the BV SSL Certificate and send it to your email.
How Organization Validation SSL works?
Depending on the type you choose, a Business Validation certificate can secure one domain or subdomain, one domain and unlimited subdomains, multiple domains, and multiple domains and unlimited subdomains.
An OV SSL certificate can encrypt both the naked version (e.g., ssldragon.com) and the "www" version of the domain name (e.g., www.ssldragon.com). However, not all BV certs support this feature. Some products will protect only the domain address you enter in the CSR (Certificate Signing Request). If you submit, for instance, ssldragon.com, then you'll need to redirect the traffic from www.ssldragon.com to ssldragon.com and vice versa. Always double-check your certificate's specs before creating the CSR.
When applying for a BV Certificate, you must specify the following info in the CSR:
Your primary domain name (e.g., ssldragon.com)
Organization name (e.g., GPI Holding LLC)
Organizational Unit Name (e.g., IT)
Country Name (e.g., US)
City or Locality (e.g., San Jose)
State or province (e.g., California)
A valid Email address
If the CA is able to verify and confirm your credentials, expect your BV SSL certificate to arrive in 1-2 business days. You will then be able to install it on your server and enjoy all its benefits.
Benefits of Organization Validation SSL Certificates
OV SSL certificates take care of your security needs, but also give a helping hand to your marketing. Below you'll find what makes OV certificates so powerful and popular.

PCI compliance is a breeze and all transactions are secure
OV SSL certificates tick a crucial box in the list of PCI requirements. They ensure that sensitive data travels safely between your customers' browsers and your website server. As long as your SSL Certificate quietly runs in the background, malicious attackers can't intercept the names, addresses, and payment details of your clients.

A price within everyone's range
Cheap OV SSL certs offer the same level of encryption as the premium ones. You never pay more for security, just for exclusive and extra SSL features. Whether you're a new e-commerce company with a tight budget or an established organization with better resources, you can buy a BV SSL certificate suited to your budget and project

Impossible-to-crack encryption
All OV SSL certificates follow strict security protocols and regulations. The advanced SHA-2 algorithm and the unbreakable key and certificate encryptions offer high-end protection to your sensitive data. No attacker can decode 2048-bit and up to 2560-bit ciphers.

Large-Scale Compatibility
Organization Validation (OV) SSL certificates are compatible with 99.3% of web browsers. You can install them on all the major server platforms such as Windows, Linux, Apache, Nginx. You can also secure many popular email clients including Outlook, Mozilla Thunderbird and Lotus Notes, as well as mobile browsers and apps.

Fantastic choice and flexibility
At SSL Dragon, we've put together first-class organization validation (OV) ssl certificates for every budget and business project. Featuring only the best SSL brands, our OV certs are a great fit for websites of any size. Available as Single Domain, Wildcard, Multi-Domain, and Code Signing certificates, Organization Validation SSL products cover a wide range of needs, from securing small vendors, to protecting a large network of sites, and even applications.

Extra features to improve customer trust
All OV SSL Certificates come out of the box with static or dynamic site seals. You can place them anywhere on your site and boost the level of customer trust. SSL site seals are an additional indicator of your safety standards and credibility. Site seals will give your visitors the peace of mind to browse and shop your products. On top of that BV SSL products carry generous warranties against fraudulent issuance and data leaks.
Don't know what you need?
Use our SSL Wizard to select what options apply to you, and we'll help you find the right SSL certificate.
Don't know what you need?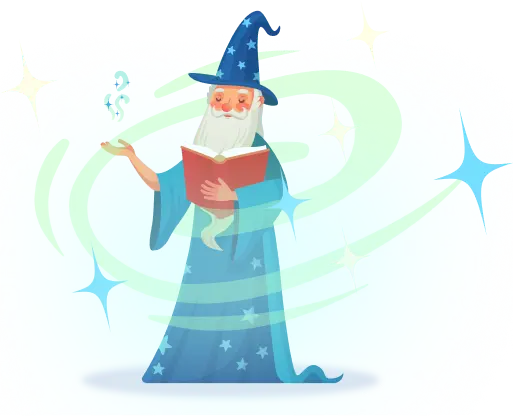 Our Clients & Key Figures

















Rated 4.9 out of 5 by 968 customers

Great selection of certificates with a clear definition of properties for each certificate makes it easy to choose the right one.

Easier and cheaper than going directly and ordering via the vendor, thank you for the information and the simple shopping experience.

Excellent customer service when I ordered the wrong cert! The support team then helped me get the correct cert and refunded me on the incorrect cert I bought! Very fast and a happy customer.

One of the most reliable SSL brands. If you need to secure subdomains and can afford it, don't think twice. Get it.

The price seems fair for an EV certificate, especially the two-year deal. Unlike my previous provider, which I won't advertise here, at SSL Dragon, the buying steps are easier and better explained.

Always a pleasure doing business with SSL Dragon. Thawte certificates consistently deliver the highest encryption and customer trust.

Was assigned to secure several NGO sites. Picked this certificate because of a higher warranty and reasonable price. It's always a pleasure to work with SSL Dragon.

Simply the best. Easy to buy and configure. Plenty of features. Can display the site seal in different languages as well.

A top-class product from a reputable company. Credits to SSL Dragon as well, for a smooth buying experience and excellent price.

This is the third SSL Certificate I buy from SSL Dragon, and the first one from GeoTrust. All I can say is the certs work as described in the specs, and the support is very friendly.

The SSL wizard recommended this certificate for our e-stores. We're already on the third renewal, and during all these years, didn't have a single issue with it.