Buy a DigiCert SSL Certificate at Cheap Prices
As a platinum partner of DigiCert, we are able to offer cheap DigiCert SSL certificates to our customers. Best of all, you can save even more money when you buy a DigiCert SSL Certificate for multiple years. And, if you're not impressed with its performance, there is always the 25-day money-back guarantee.


What Is DigiCert SSL?
DigiCert is a premium certificate authority with over 15 years of experience in digital security. The most innovative companies, including 89% of the Fortune 500 and 97 of the 100 top global banks, trust DigiCert when it comes to identity validation and sensitive data encryption on the web.
In 2017, DigiCert acquired the TLS/SSL and PKI (Public Key Infrastructure) business assets of Symantec – the world's largest certificate authority at that time. Today, DigiCert issues Symantec certificates under its own name, along with its already acclaimed state of the art products.
DigiCert's Norton secured site seal has over 500 million views per day on websites registered in more than 170 countries. Best of all, the Norton Secured Seal comes out of the box with every DigiCert Certificate, and it is proven to increase customer trust and conversions. But there is more! All DigiCert SSL products include the best warranties in the SSL industry, starting at a whopping $1,500,000.
Benefits of DigiCert SSL Certificates
DigiCert is a global leader in providing top-of-the-line web security solutions to thousands of businesses and government institutions. There isn't a better-equipped company to deal with large systems and website networks than DigiCert. Here are the top 7 reasons for choosing DigiCert over other SSL Brands.

A Brand Everyone Trusts
DigiCert is a leading brand in the web security industry and the first choice of the world's largest enterprises. It is by far the most recognizable SSL certificate brand with smooth validations and unparalleled support. Your customers will appreciate the DigiCert logo and shop with confidence.

The Most Advanced Encryption Technology
DigiCert brings the latest wonders of data encryption straight to your website's doorstep. Your visitors and customers will benefit from the bulletproof 2048-bit signature key and the 256-bit encryption strength. Cyber attackers don't stand a chance against such a powerful and cutting-edge protection.

Norton Secured Site Seal
All DigiCert SSL Certificates come with the famous Norton Secured Site Seal. You can add it anywhere on your website and let it do its magic. In no time, your reputation and conversions will increase. Your customers will feel in safe hands while using your services.

A Huge Warranty
In the very unlikely event that DigiCert messes up the certificate issuance, a huge, million-dollar warranty will kick in and cover potential losses. DigiCert's warranty is by far the most generous in the SSL industry.

A Versatile Range of SSL Products
Do you need an affordable certificate for large website systems? DigiCert Secure Site Pro is a great choice. Are you looking for the highest level of customer trust? Then the DigiCert Secure Site Pro EV is your answer. Do you have several subdomains that need encryption? There isn't a better SSL option than the DigiCert Site Pro Wildcard certificate. Finally, do you need to protect your software products and digital goods? Look no further than a DigiCert Code Signing certificate. No matter what type of SSL certificate you require, with DigiCert you're covered on all fronts!
No matter how large or sophisticated your website or system is, bring it on! DigiCert Certificates will smoothly integrate with websites of all sizes, intranets and extranet environments.

99.3% Browser Compatibility
All the popular (and less popular) web browsers trust DigiCert Certificates. The SSL padlock will activate immediately after the SSL installation. Mobile browsers such as Android, Apple iPhone, Microsoft Windows Mobile, RMI Blackberry, and Nintendo Wii also offer full support.
Needless to say, all DigiCert SSL Certificates are fully compatible with countless server platforms and email clients including Microsoft IIS, Apache, IBM HTTP Server, Microsoft Outlook, Mozilla Thunderbird, Windows Mail, and many others.
DigiCert Certificates Types
DigiCert Secure Site Certificates
DigiCert Secure Site is a range of premium Multi-Domain Business and Extended Validation SSL certificates, perfectly suitable for large websites and organizations.
DigiCert Secure Site is the most affordable DigiCert certificate, ideal for organizations, intranets, and extranets with a tight budget. It secures one domain by default and up to 99 domains on request. DigiCert Secure Site is issued after the CA verifies your company details. Usually, this process takes 1-2 business days. This cheap DigiCert SSL certificate comes with a $1,500,000 warranty and the famous Norton Secured Seal, proven to boost customer trust and conversions.
DigiCert Secure Site Pro is a more powerful SSL solution, designed for banks, financial institutions, and huge systems. It boasts an impressive $1,500,000 warranty and includes the Norton Secured Seal. The validation takes up to two business days, but it can be much faster if your company details are correct and up to date. DigiCert Secure Site Pro SSL certificate includes one domain by default and up to 99 additional SANs on request.
DigiCert Secure Site EV is the cheapest DigiCert EV SSL certificate. It is a great addition to any large website. It boosts customer trust and prevents phishing attacks. Backed by a massive $1,500,000 warranty, this certificate also comes with the Norton Secured Seal. You can put it anywhere on your site to further increase credibility and customer trust.
DigiCert Secure Site EV Pro is the ultimate Extended Validation certificate on the market. If you're looking for the best of the best – look no further. This DigiCert certificate delivers state of the art encryption along with an array of extra features. DigiCert Secure Site Pro with EV SSL also includes the dynamic Norton Secured site seal and guaranteed protection from phishing attacks. Backed by a $1,500,000 warranty, DigiCert Secure Site EV Pro will greatly improve customer trust and your company's reputation.
DigiCert Wildcard SSL Certificates
DigiCert Wildcard SSL Certificates secure one main domain and an unlimited number of subdomains. You won't find superior Wildcard certificates elsewhere.
DigiCert Secure Site Wildcard is a top-notch choice for large organizations, banks, and financial institutions. It protects unlimited subdomains along with the main domain name. You can obtain it in just 1-2 business days. All you have to do is provide up to date documentation about your company. DigiCert Secure Site Wildcard features unlimited server licensing and a $1500,000 warranty. On top of that, it also includes the Norton Secured seal completely free. This powerful credibility indicator will further enhance customer trust.
DigiCert Secure Site Pro Wildcard is a first-class SSL product built to secure the most complex websites and systems. This robust BV certificate encrypts one domain plus unlimited subdomains, all under a single SSL installation. It is ideal for banks, corporations, and huge systems that want to streamline their SSL management. DigiCert Secure Site Pro Wildcard comes with a plethora of features to empower your brand. The Norton Secured seal is one of the most recognizable security symbols in the world, while the whopping $1,500,000 warranty will protect your company from any data breaches.
DigiCert Code Signing Certificates
DigiCert Code Signing SSL certificates dramatically increases the trustworthiness of your software products. They protect your digital downloadable goods, scripts, and codes. Each DigiCert Code Signing certificate is equipped with Authenticode Technology that breaks the digital signature if someone alters the original code. Your clients will receive an instant warning if the code is damaged after being signed.
DigiCert Code Signing SSL is ideal for both self-employed developers and IT companies. It enables impenetrable encryption, backed by a $50,000 warranty. This is also the only DigiCert Individual Code Signing Certificate that supports personal validation. You can pass the personal identification in just a couple of business days. All in all, DigiCert Code Signing SSL is a must-have security element on your software.
DigiCert EV Code Signing certificate offers first-rate protection to your original software, codes, and scripts. Extended Validation further improves your reputation and customer trust. Your customers will definitely appreciate your utmost security standards. Moreover, this DigiCert EV code signing certificate also includes a $125,000 warranty and the prominent Norton Secured Site Seal that will further boost the customer trust.
DigiCert Email Certificates
DigiCert Email Certificates are digital certificates specifically designed for secure email communication. These certificates enable encryption and authentication of emails, protecting them from interception or tampering.
DigiCert S/MIME Class 1 certificate digitally signs and encrypts your emails. It authenticates your email address and requires you to pass domain validation, just like for a regular SSL certificate. You can obtain it in 10 minutes without any paperwork whatsoever, and install it on your email server in order to secure your email communications.
DigiCert S/MIME Class 2 is the ideal solution for you if you're a startup, an organization, or an NGO. On top of email address validation, it also digitally signs electronic documents such as Microsoft Office and verifies the owners and the company's name. With DigiCert Client Premium Class 2 S/MIME, sending corporate emails and documents has never been safer.
Don't Know What You Need?
Use our SSL Wizard to select what options apply to you, and we'll help you find the right SSL certificate.
Don't Know What You Need?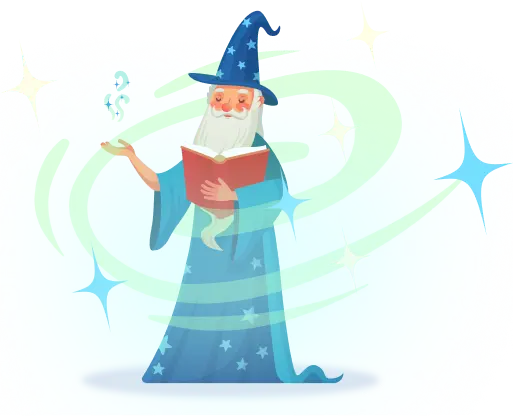 Our Clients & Key Figures

















Rated 4.9 out of 5 by 956 customers

Great selection of certificates with a clear definition of properties for each certificate makes it easy to choose the right one.

Easier and cheaper than going directly and ordering via the vendor, thank you for the information and the simple shopping experience.

Excellent customer service when I ordered the wrong cert! The support team then helped me get the correct cert and refunded me on the incorrect cert I bought! Very fast and a happy customer.

One of the most reliable SSL brands. If you need to secure subdomains and can afford it, don't think twice. Get it.

The price seems fair for an EV certificate, especially the two-year deal. Unlike my previous provider, which I won't advertise here, at SSL Dragon, the buying steps are easier and better explained.

Always a pleasure doing business with SSL Dragon. Thawte certificates consistently deliver the highest encryption and customer trust.

Was assigned to secure several NGO sites. Picked this certificate because of a higher warranty and reasonable price. It's always a pleasure to work with SSL Dragon.

Simply the best. Easy to buy and configure. Plenty of features. Can display the site seal in different languages as well.

A top-class product from a reputable company. Credits to SSL Dragon as well, for a smooth buying experience and excellent price.

This is the third SSL Certificate I buy from SSL Dragon, and the first one from GeoTrust. All I can say is the certs work as described in the specs, and the support is very friendly.

The SSL wizard recommended this certificate for our e-stores. We're already on the third renewal, and during all these years, didn't have a single issue with it.