Buy an EV Code Signing Certificate at a Great Price
Are you a software development company with an impressive portfolio of digital products? Do you want to increase brand awareness and customer outreach? Of course, you do. Who doesn't? With an Extended Validation Code Signing certificate, you won't protect your code only but also elevate your reputation and revenue. Buy an EV Code Signing certificate today, and safeguard your name and programs from cyber scams and attacks.
Buy an EV Code Signing Certificate at a Great Price


What is an EV Code Signing Certificate certificate?
An Extended Validation Code Signing certificate, commonly known as an EV Code Signing certificate, adds a digital signature to scripts and software to authenticate the authors and protect code integrity. It's a win-win situation for companies and customers, as the first protects their intellectual property while the latter enjoys the product without worrying about its origin and safety.
Extended Validation further enhances the product's value and transparency by confirming software legitimacy after a rigorous vetting process. Your users will have even greater confidence in your applications when they see the Code Signing EV certificate in the information field.
How does an EV Code Signing Certificate work?
An EV Code Signing certificate uses the latest technological advancements in cryptography and the vetting power of a third-party Certificate Authority to protect developers and their digital downloadables from cyber attacks. So, the end customers receive fully-functional, genuine software with clean code and instant warnings when an alteration is detected.
Without an EV Code Signing cert, your programs will not attain the highest level of customer trust and may not pass some security filters imposed by different platforms.
A Code Signing EV certificate validates the developer's code (Content Source Authentication) and assures that it's authentic (Content Integrity). Equipped with high-end Authenticode Technology, Code Signing certs protect the original software code from being tampered with by malicious attackers.
If a hacker alters an already signed product, the client will know that the application is no longer credible. An EV Code Signing Certificate protects numerous apps, scripts, and code. Here are just a few of them:
freeware
middleware;
shareware;
enterprise applications;
device drivers;
configuration files;
You can get a cheap EV Code Signing certificate in 1 to 7 business days, or even faster with an LEI code.
Benefits of EV Code Signing Certificates
Extended Validation Code Signing certificates are jam-packed with features and security enhancements to power your digital products to the top of customers' preferences.

Unparalleled Customer Trust
By asserting maximum publisher identity, EV Code Signing certificates bring your scripts and executables to high-end security standards and allow you to be present on the most popular and innovative platforms. The result? Impeccable reputation and bulletproof security.

Microsoft Defender SmartScreen Friendly
SmartScreen is a cloud-based anti-phishing and anti-malware program that scans downloaded files for potentially malicious software. Included in most Microsoft platforms, SmartScreen safeguards millions of devices running on Windows and automatically trusts EV Code-signed apps without triggering a security warning.

Next-Level Protection with Hardware Security Modules
You can store EV Code Signing certificates on physical HSM (hardware security modules) to better protect your keys from unauthorized access. A potential network breach won't compromise your EV code signing cert, as it resides outside the Internet and desktop devices.

Full-Scale Compatibility
An Extended Validation Code Signing certificate is universally compatible with all major platforms, such as Microsoft Authenticode, Adobe Air, Sun Java, and many more. Best of all, you don't have to reissue your certificate to sign a code for a different platform.
Don't know what you need?
Use our SSL Wizard to select what options apply to you, and we'll help you find the right SSL certificate.
Don't know what you need?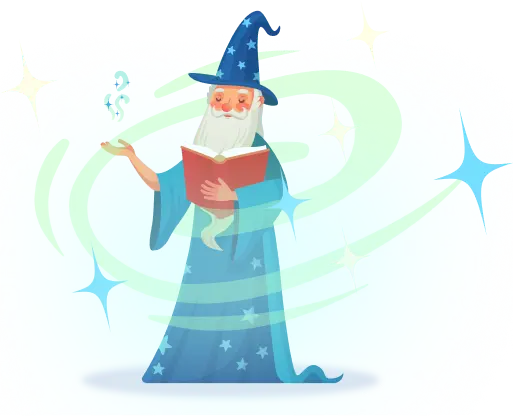 Our Clients & Key Figures

















Rated 4.9 out of 5 by 956 customers

Great selection of certificates with a clear definition of properties for each certificate makes it easy to choose the right one.

Easier and cheaper than going directly and ordering via the vendor, thank you for the information and the simple shopping experience.

Excellent customer service when I ordered the wrong cert! The support team then helped me get the correct cert and refunded me on the incorrect cert I bought! Very fast and a happy customer.

One of the most reliable SSL brands. If you need to secure subdomains and can afford it, don't think twice. Get it.

The price seems fair for an EV certificate, especially the two-year deal. Unlike my previous provider, which I won't advertise here, at SSL Dragon, the buying steps are easier and better explained.

Always a pleasure doing business with SSL Dragon. Thawte certificates consistently deliver the highest encryption and customer trust.

Was assigned to secure several NGO sites. Picked this certificate because of a higher warranty and reasonable price. It's always a pleasure to work with SSL Dragon.

Simply the best. Easy to buy and configure. Plenty of features. Can display the site seal in different languages as well.

A top-class product from a reputable company. Credits to SSL Dragon as well, for a smooth buying experience and excellent price.

This is the third SSL Certificate I buy from SSL Dragon, and the first one from GeoTrust. All I can say is the certs work as described in the specs, and the support is very friendly.

The SSL wizard recommended this certificate for our e-stores. We're already on the third renewal, and during all these years, didn't have a single issue with it.