Renewing SSL certificates on time is as important as securing your website for the first time. An expired certificate is one of the most common causes of SSL connection errors.
In this article, we'll show you how to renew an SSL certificate hassle-free so that your website remains protected around the clock. Before we walk you through the process, let's see why certificates expire and what happens if you don't renew your SSL certificate on time.
Table of Contents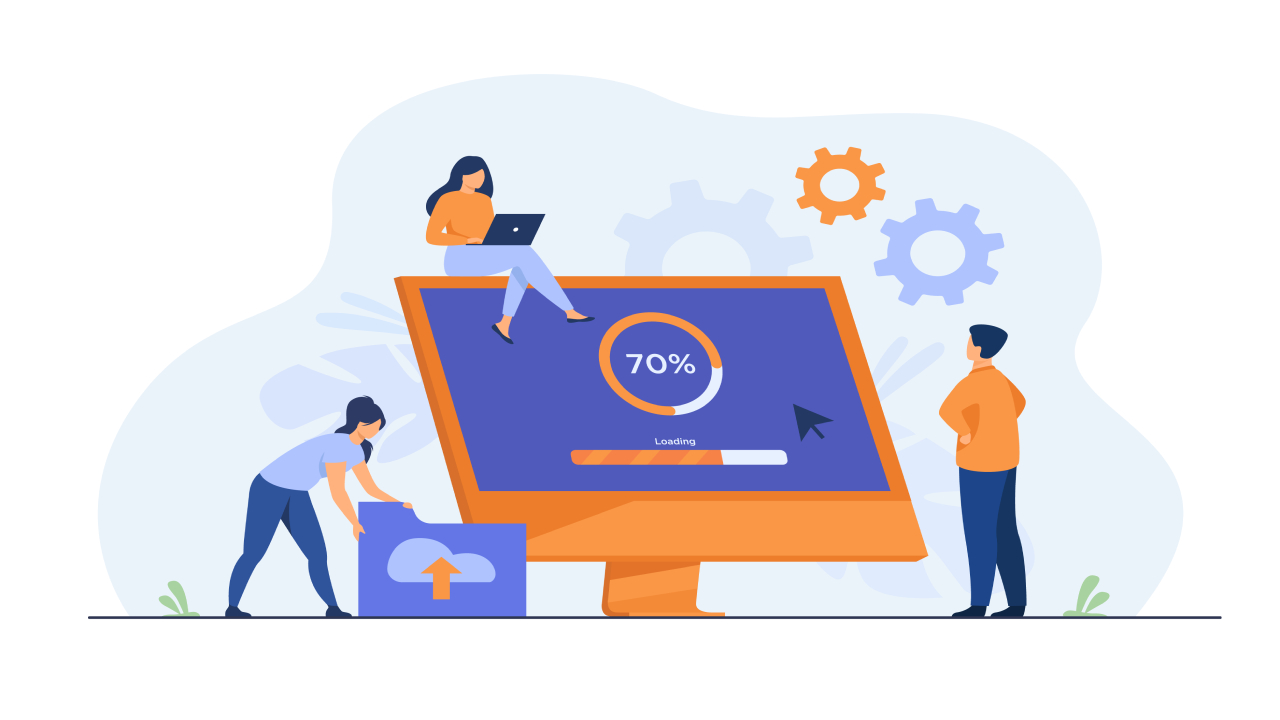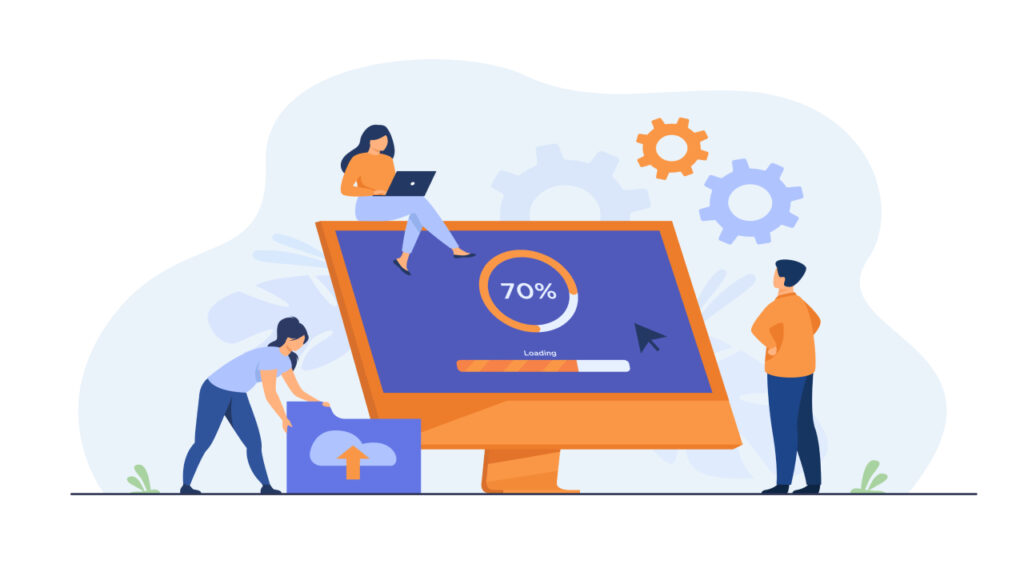 Why Do SSL Certificates Expire?
The reason SSL certificates expire is to keep your encryption up to date. By asking you to renew an SSL certificate annually, the Certificate Authorities ensure you'll always have the latest TLS versions and ciphers, impossible to break by hackers. It's the industry-standard everyone adheres to.
What Happens When an SSL Certificate Expires?
If the SSL certificate expires, your website becomes unavailable. It's simple as that. Browsers will flag your site as not secure, and visitors won't be able to reach it. Instead, they will see a warning message urging them to avoid your site. Your online reputation could get damaged, and to make things worse, cybercriminals could exploit the expired certificate and intercept the transmitting data between the browser and the server.
So, When Should I Renew SSL Certificates?
The best time to renew SSL certificates is within 30 days before the expiry date. Your new SSL cert will include all the remaining days from the previous certificate, so don't leave it till the last day.
If you have a Domain Validation SSL Certificate, you can start the SSL renewal process 1-2 weeks before it expires. Allow for enough time ahead so that you manage to install it on your website and server before it becomes invalid.
In the case of Business Validation or Extended Validation SSL Certificates, we recommend commencing the renewal process 3-4 weeks in advance. Although BV and EV SSL validation take less during renewal, it's better to do it with enough time to spare before the expiry date should the CA require additional documentation.
How to Find the Expiration Date of My SSL Certificate?
You can check the validity period of your certificate by clicking the padlock icon next to your website's URL in Google Chrome. Navigate to "Connection is Secure" > "Certificate is Valid". A new window will pop up with the certificate's information, including the expiration date.
Alternatively, if you bought your certificate from SSL Dragon, you can verify the same information, including the validity period in your account:
Log into your SSL Dragon account
Go to "SSL Certificates" > "My SSL Certificates"
From the list of SSL Certificates you bought from us, click on the necessary SSL Certificate;
Find the "Expires" field on the details page.
Renewing the SSL Certificate
The SSL renewal request requires the purchase of a brand new certificate for your domain and company, but can you renew an expired SSL certificate? The answer is no and here's why: To meet the rigorous industry standards, Certificate Authorities must code the expiration date into the certificate. That's why an expired SSL certificate is no longer valid and needs replacement. It's impossible to extend the life of an existing certificate beyond the timeframe set by the CA/Browser Forum.
Here's how the SSL renewal works:
Buy a new certificate: Before renewing your certificate, you must get a new one from a trusted CA. It could be the same type or a product from a different Certificate Authority. The SSL certificate renewal cost will also vary depending on what cert you choose.
Generate the Certificate Signing Request (CSR): You can't get a certificate without generating a new CSR. Technically, you can use the old CSR to request a new certificate, but CAs don't recommend it, and some require a new CSR with accurate and up-to-date contact data.
Submit the CSR to the CA: Once you have your CSR, you'll need to submit it to the Certificate Authority along with any other required documentation or information. The CA will then use this information to verify your identity and generate a new SSL certificate.
Install the new SSL certificate: After the CA delivers the SSL files via email, you'll need to install the SSL certificate on your system. The process typically involves uploading the certificate files to your server.
Test the new SSL certificate: You'll want to test it and ensure it runs smoothly. You can do this by visiting your website over HTTPS and verifying that the SSL certificate is valid and that your website is secure. For a more in-depth diagnosis, scan your SSL configuration with a free testing tool.
How to Automate SSL Certificate Renewal?
Some commercial CAs like DigiCert and Sectigo offer SSL certificate management tools that can help with automatic SSL certificate renewal. These utilities may include additional features like centralized management of multiple SSL certificates and integration with other IT systems. Such an SSL renewal option is best suited to larger enterprises with dozens or hundreds of certificates on their systems.
Streamline SSL Management With Multi-Year SSL
As you already know, your SSL certificate is initially issued for just one year. However, you can still buy a two or three-year SSL Certificate and continue to benefit from multi-year discounting while remaining compliant with the CAB Forum SSL requirements. Here's how it works:
Thirty days before the expiration of your certificate, your SSL provider, on behalf of the CA, will send you renewal reminders and ask to reissue your SSL to get the additional (replacement) one-year certificate, according to your Subscription Plan.
For your part, you will need to renew your SSL certificate by validating and installing the replacement SSL. The validation method is identical to the respective types when buying the SSL for the first time. DV certs require a quick verification via email, HTTP, or DNS, while for BV and EV certificates, expect a callback from the CA to verify your credentials. While not automatic renewals, multi-year SSLs facilitate certificate management and keep your website secure around the clock.
Final Thoughts
Managing SSL certificates is all about the correct installation and timely renewal. Take care of these two crucial aspects, and you won't have an issue with your certificate for its entire lifecycle.
SSL vendors send automatic renewal notifications well in advance for you to smoothly renew your SSL certificate. Ensure they don't end up in the Spam folder. If you miss the renewal deadline, don't panic, even big organizations have left expiring SSL certs in some huge renewal blunders.
To avoid potential website outages, initiate the renewal process ASAP. It usually takes just a few minutes to replace a DV certificate, and if your paperwork is up-to-date, Business or Extended validation should also be relatively quick.
Save 10% on SSL Certificates when ordering today!
Fast issuance, strong encryption, 99.99% browser trust, dedicated support, and 25-day money-back guarantee. Coupon code: SAVE10