In this guide, we'll demonstrate how to install an SSL certificate on MiCollab Server. We will also give you some useful tips on where to buy the best SSL Certificate for your MiCollab system.
If you've already generated the CSR code and received the SSL Certificate from your CA, feel free to skip part one and go straight to the installation instructions.
Table of Contents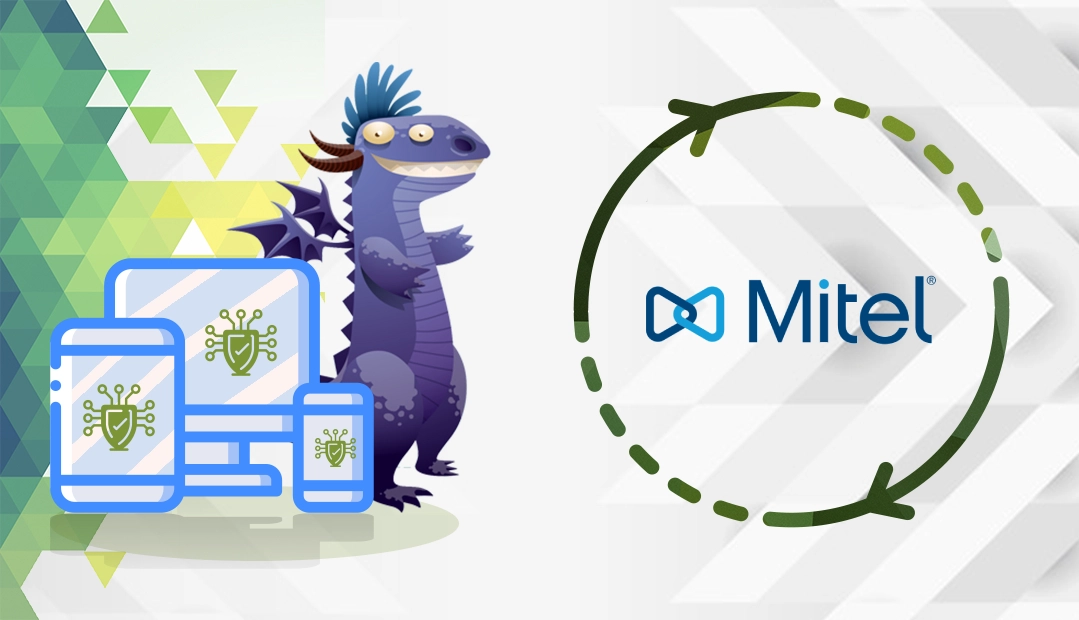 Generate a CSR code on MiCollab Server
The Certificate Signing Request (CSR) is a mandatory block of encoded text every SSL applicant must create and send to the CA during the SSL enrollment process. The CSR contains contact details such as domain and company identity.
You have two options:
Use our CSR Generator to create the CSR automatically.
Follow our step-by-step tutorial on how to generate CSR on a MiCollab Server.
Open the CSR file with any text editor of your choice such as Notepad and copy the contents into the corresponding box during the certificate order with your SSL vendor.
Install an SSL certificate on MiCollab Server
After the CA signs and delivers your SSL Certificate via email, download the archived ZIP folder, and extract the SSL files. Make sure you have the following files ready for installation:
The Signed SSL Certificate
The intermediate certificate
Note: Some CAs will provide the intermediate and root certificates in a single CA Bundle file, also known as SSL chain file. The intermediate or CA Bundle certificate is required for MiCollab Mobile Client deployments.
To import your SSL certificate to MiCollab Server, perform the following:
Log into the MiCollab Server Manager
Under Security, click Web Server
Select the Web Server Certificate tab
From the various options, choose Upload and install a web server certificate, and then click Perform
Next to the SSL Certificate filed click Browse to locate your SSL certificate, and then click Open
Next to the Intermediate SSL Certificate field click Browse to locate your Intermediate SSL Certificate or the CA Bundle file, and then click Open
Click Install Web Server Certificate
Restart the MiCollab Server.
Congratulations, you've successfully installed an SSL Certificate on MiCollab Server.
Test your SSL installation
After you install an SSL Certificate on MiCollab Server, it's always wise to scan your new installation for potential errors or vulnerabilities, just to be on the safe side of things. With these powerful SSL tools, you can get instant reports on all aspects of your SSL Certificate and its configuration.
Where to buy the best SSL Certificate for MiCollab Server?
You've already reached the destination! Here, at SSL Dragon, we offer the widest range of SSL products at incredibly low prices. All our certificates are compatible with MiCollab Server.
If you don't know what certificate to choose, or struggling to find the perfect product for your site, our quick, and intuitive SSL Wizard and Advanced Certificate Filter tools will make the search more efficient and enjoyable.
If you find any inaccuracies, or you have details to add to these SSL installation instructions, please feel free to send us your feedback at [email protected]. Your input would be greatly appreciated! Thank you.
Save 10% on SSL Certificates when ordering today!
Fast issuance, strong encryption, 99.99% browser trust, dedicated support, and 25-day money-back guarantee. Coupon code: SAVE10